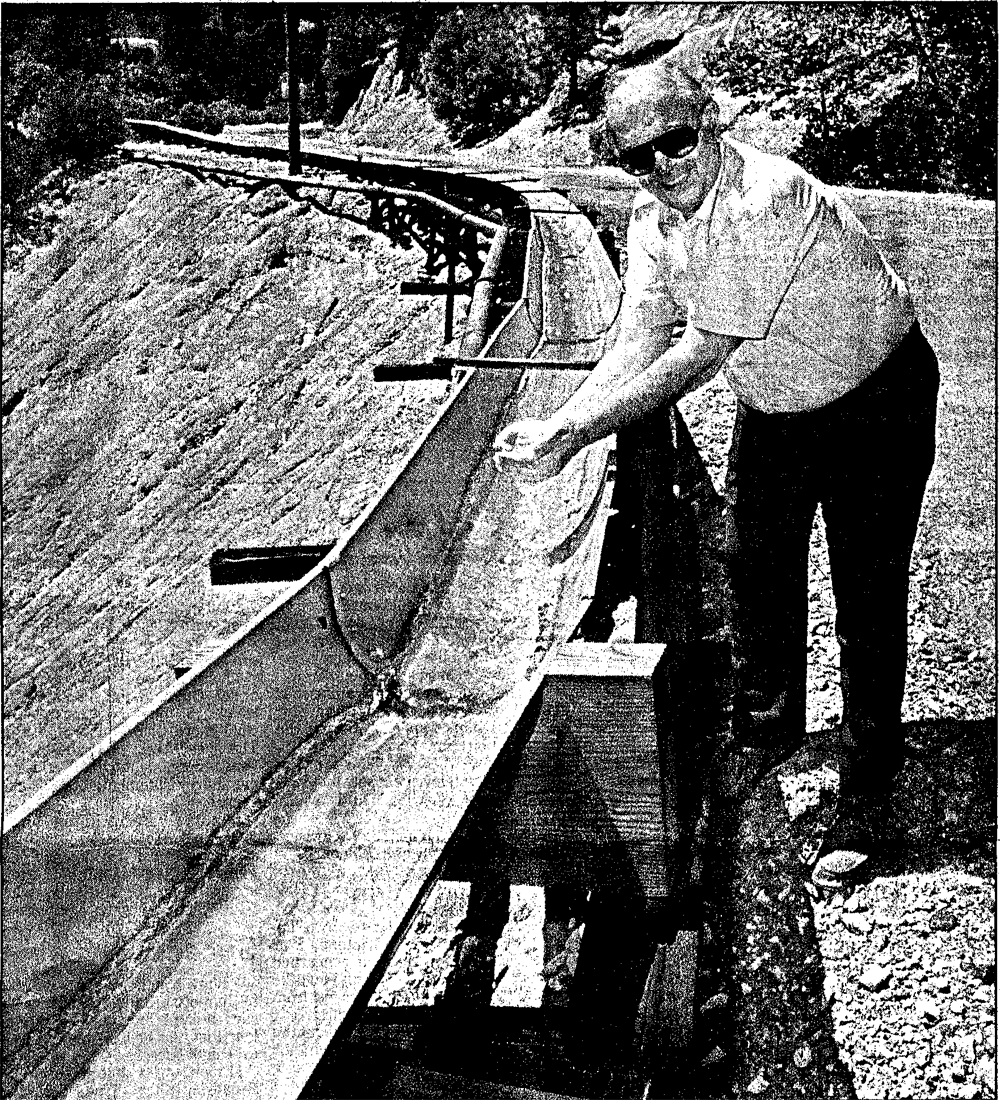 Tours by Ted Arman, parties of 10 or more; $100 each person.
Tour 1: Richmond mine portal to ore body through 1300' tunnel
Tour 2: Christ statue location hike.
Tour 3: President Lincoln Patents hike.
Package: All 3 tours with picnic lunch at the Homestake mine. $249.00
TO MAKE RESERVATIONS SEND A FAX TO TED ARMAN, 530-275-4559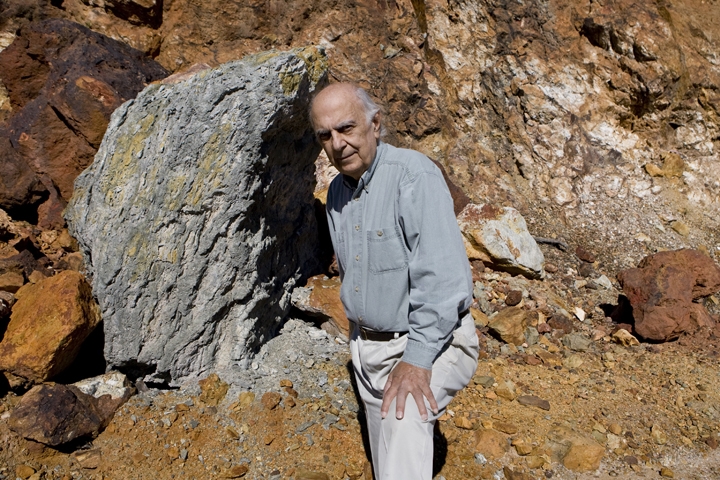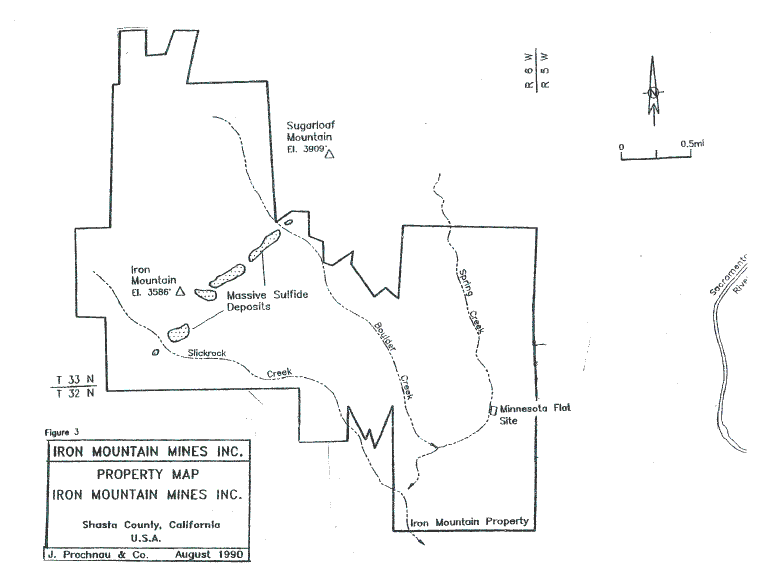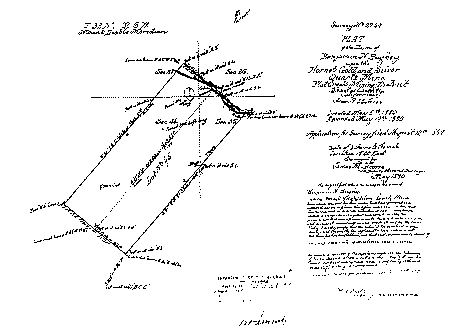 THE HORNET GOLD AND SILVER LODE MINING PATENT (above)
THE HOMESTAKE, HOMESTAKE FRACTION, AND HOMESTAKE EXTENSION NO.1 LODE MINING PATENT (below)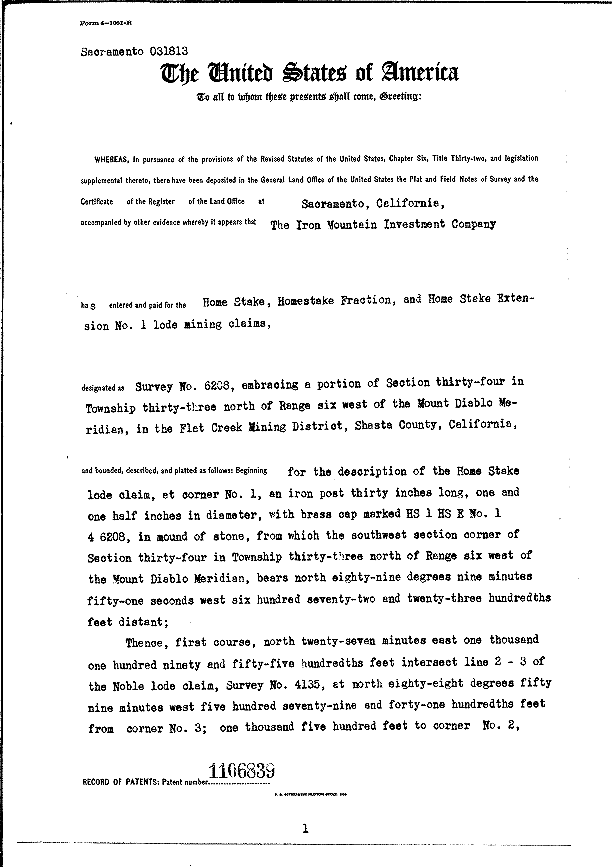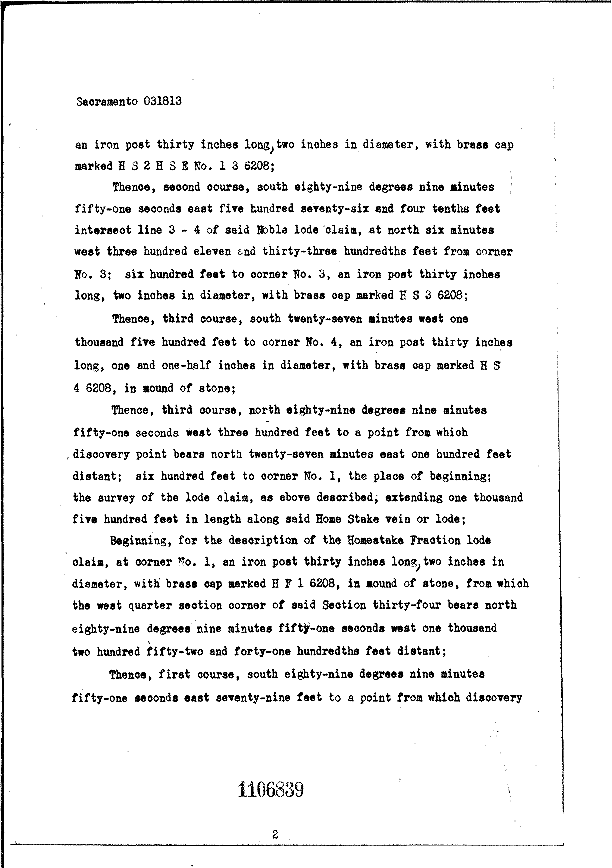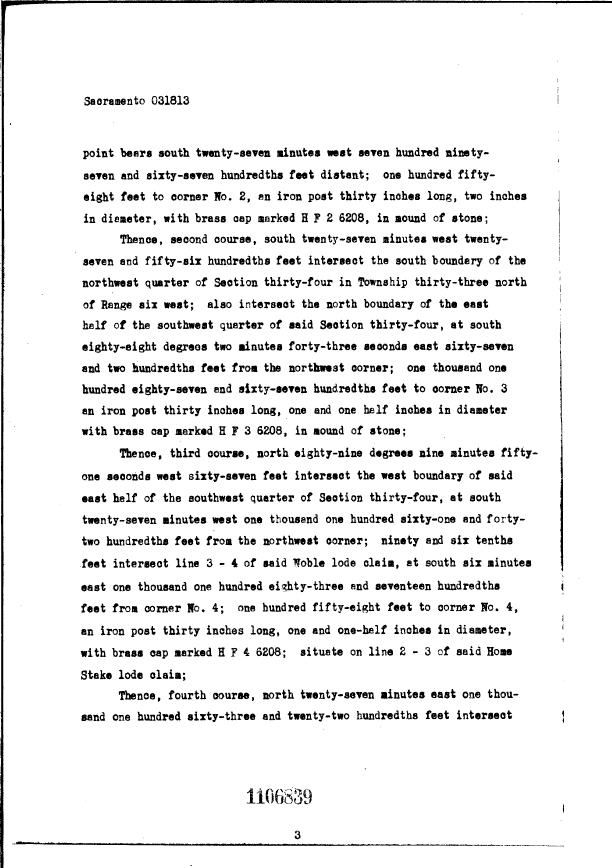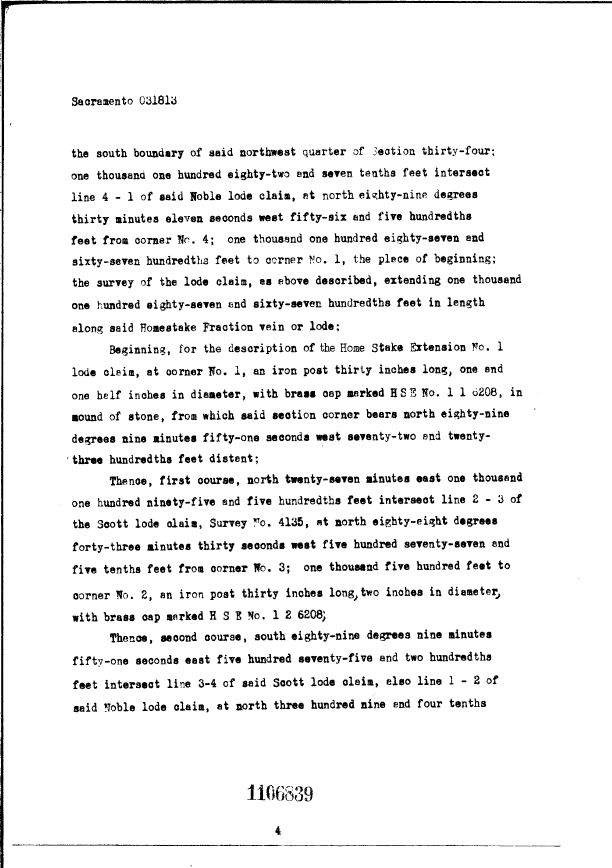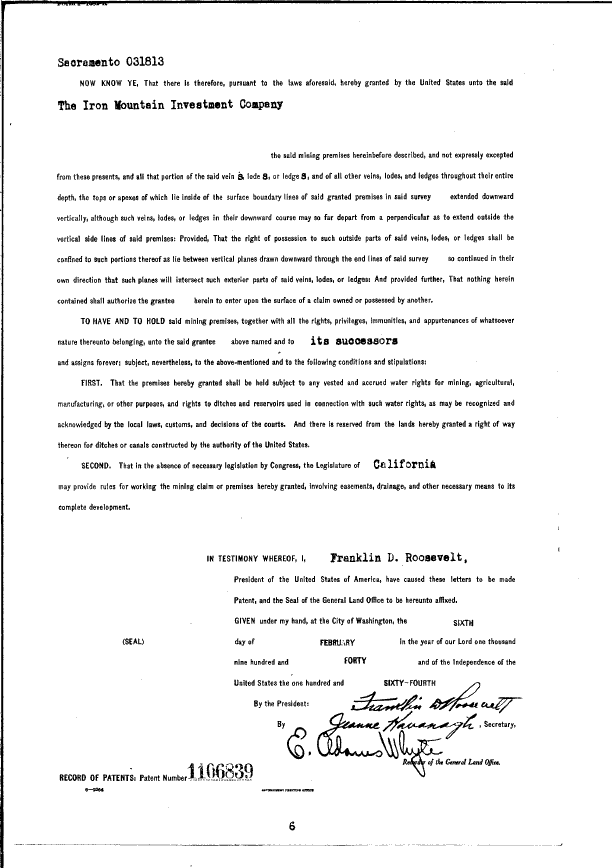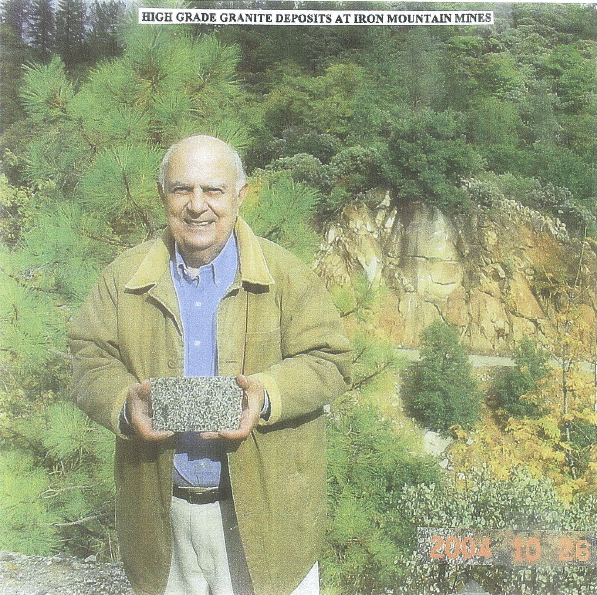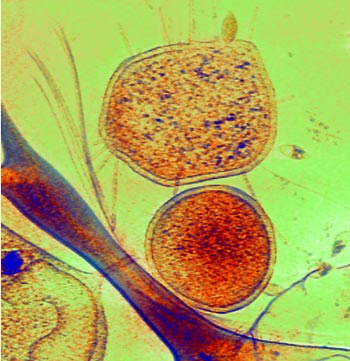 Mr. T.W. Arman, proprietor , Iron Mountain Mines, Inc., & 'ARMAN' for archaeal Richmond Mine acidophilic nanoorganisms
DISCOVERIES! Geißler, L. & Seifert, Th. (2010): The son of Mother Lode? State and perspectives of the gold deposit research in the French Gulch-Deadwood district, Klamath Mountains, USA. – International Forum-Competition of Young Researchers "Topical Issues of Subsoil Usages", 21.-23. April 2010, St. Petersburg State Mining Institute. LOCATION
All the rights, privileges, and immunities of the Camden and Magee Military Scrip Warrants for the United States of America State of California Morrill Act University of California San Buena Ventura Agricultural College Patent. May 1, 1862 - President Abraham Lincoln
All the rights, privileges, and immunities of Arman Mines Iron Mountain Investment Co. United States of America Lode and Placer Mining Patents, Arman Mines Apex Relocations, Apex Discoveries, and Apex mining law application, Arman Mines Flat Creek mining district vested and accrued existing rights of the locators of the Lost Confidence Mine, &c; their successors and assigns, and to their and their heirs and assigns and successors use and behoof, forever.
TO HAVE AND TO HOLD said mining premises, together with all the rights, privileges, immunities, and apputenances of whatsoever nature thereunto belonging, unto the said grantee above named and to its successors and assigns forever; subject, nevertheless, to the above-mentioned and to the following conditions and stipulations:
FIRST. That the premises hereby granted shall be held subject to any vested and accrued water rights for mining, agricultural, manufacturing, or other purposes, and rights to ditches and reservoirs used in connection with such water rights, as may be recognized and acknowledged by the local laws, customs, and decisions of the courts. And there is reserved from the lands hereby granted a right of way thereon for ditches or canals constructed by the authority of the United States.
SECOND. That in the absence of necessary legislation by Congress, the Legislature of California may provide rules for working the mining claim or premises hereby granted, involving easements, drainage, and other necessary means to its complete development
Since 1849 - Flat Creek Mining District
Since May 1, 1862 - Camden & Magee Agricultural College, Military Scrip Warrant Freehold Estate; 360 acres of land in lieu of Rancho Buena Ventura grant patent title,
President Abraham Lincoln - Morrill Land-Grant Colleges Act
1844 Mexican Land Grant and Bounty Warrants prior rights; Rancho San Buena Ventura; Perdido Californio Bosque del Norte . Good Fortune Ranch; Lost California Forest of the North
Since Janurary 4, 1875 - Shasta County Recorder; Morrill land grant Act of Congress - Camden & Magee University of California Agricultural College Patent by Governor Newton Booth.
Since April 8, 1880 - Lost Confidence Mine, Camden North, Camden South, Magee Apex, Sallee Anticline, Sallee Syncline, J Fault, Bear's Den, Bear's Nest, Number 8, Complex, Hornet Gold & Silver, Homestake, Foresight, Backsight, Thistle, Finegold, Oversight, Goldbar, Owl, Grey Squirrel, Ole Hanson, Wedge, Big Dipper, Last Link, Kitchener, Keystone, Pershing, Esther, Spring Creek, Minnesota, Crown Point & Red Star lode Mining Claims.
Since 1895 - Mountain Copper Co. Ltd., Iron Mountain Investment Co. 2898 ACRES OF LAND (Jardine Matheson/ Rothschilds/ Keswick, et al), Iron Mountain Investment Co. The Noble and Scott, Richmond, Lawson, Hoover, Pershing, Tuxedo, Highland, Paradise, Congress, Prince Albert, Claremont, Mocop, Bennington, Canyon, Consolidated lode Mining Claims, &c.
Since 1967 - Stauffer Chemical Co., 8000 ACRES OF LAND - BRICK FLAT PIT ABANDONMENT -(Rhône Polenc, Aktemix 37, Imperial Chemical (ICI America), Aventis Crop Science, AstraZeneca, Bayer Crop Sciences et al), Responsible Parties to Consent Decree.
Since 1976 - Iron Mountain Mines, Inc., 4400 ACRES OF LAND, Innocent landowner - operator Mr. T.W. Arman, 2744 ACRES OF LAND, sole stockholder.
Since 2001 - Essential Solutions, Inc. 52,000 ACRES OF LAND, Agricultural & Horticultural Products Research.
Since 2008 - Hu/Mountain joint venture 88,000 ACRES OF LAND - Relocation, Rediscoveries, Remission, Reversion, Restitution, Remainder, Resource Recovery, Renovation, Residency, Recycling, Reclamation, Reuse, Reinsurance, Reworking, Repossession, Reparations and Repatriations, &c.
Since 2009 - Mr. T. W. Arman, mistaken for 'ARMAN' aka "TWO MINERS AND 103 MILLION ACRES OF LAND" fka - Iron Mountain Mines; the Arman Mines Ministries of Natural & Mineral Resources Federation, the Arman Mines Institute, the Hummingbird Institute, the College of the Hummingbird, Arman Mines Iron Mountain Railway, Arman Mines Iron Mountain Tramway, Arman Mines Iron Mountain Road, Arman Mines Iron Mountain Airport, WESTCHESTER INSTITUTE OF AERONAUTICS, THE HUNDREDS OF THE ARMANSHIRE, PEACEPIPE PIGMENTS, IRON MOUNTAIN PIGMENTS, AMERICAN PIGMENTS, CALIFORNIA PIGMENTS, MINNESOTA PIGMENTS, WHITEHOUSE PIGMENTS, PRESIDENT PIGMENTS, SOVEREIGN PIGMENTS, FREEHOLD PIGMENTS, PATENT PIGMENTS, TITLE PIGMENTS, REDMAN PIGMENTS, PIRATE PIGMENTS, THUNDERBIRD PIGMENTS, MATHESON PIGMENTS, KESWICK PIGMENTS, JARDINE PIGMENTS, CALUMET PIGMENTS, CONGRESS PIGMENTS, DEPARTMENT PIGMENTS, PRIKAZ PIGMENTS, FEDERATION PIGMENTS, BUREAU PIGMENTS, COUNTY PIGMENTS, SHASTA PIGMENTS, BATTLE CREEK PIGMENTS, DEMOCRAT MOUNTAIN PIGMENTS, BAY PIGMENTS, BEAR PIGMENTS, BARE PIGMENTS, NATIVE PIGMENTS, ARMAN PIGMENTS, AMD&CSI, IMMI, HU/MOUNTAIN, ARMAN MINES MINISTRY OF NATURAL RESOURCES, THE ARMAN MINES MINISTRY OF MINERAL RESOURCES FEDERATION, THE ARMAN LOST HUMAN USE REMEDIATION AND RESTORATION TRUSTS, THE ARMAN MINERALS RESOURCE DEFENSE COUNCIL, THE GUYS OF JUSTICE, THE ARMAN MINES MINISTRY OF MINING & PRINCIPLES OF PIGMENTS; THE ARMAN MINES HAZARD AND REMEDIATION DIRECTORATE, SINCE 1979: HARD PRODUCTS MANUFACTURING, HARD HYDROPONICS AND ORGANICS, HARD NURSERY, HARD LANDSCAPING, HARD MAINTENANCE, HARD PEST CONTROL, THE ARMAN MINES DISASTER ASSISTANCE DIRECTORATE, AND THE ARMAN MINES HUMMINGBIRD INSTITUTE COLLEGE OF THE HUMMINGBIRD CENTER FOR HEALTH INSTITUTE FOR LIBERTY AND INDEPENDENCE. The "Arman Consolidated" lode mining patents, sole proprietor. Innocent landowner- operator, senior citizen, WWII veteran, retired Army Air Force non-commissioned officer - instrument flying / flight simulator pilot instruction. Founder of the Westchester Institute of Aeronautics, author of the FAA 10 hour instrument flyuing course for private pilots license developed from Colonel Duckworth's Air Force Instrument Flying School in 1948. The Westchester Institute was the first private school to offer flight simulator training. Pilots then trained in one of the Westchester Institutes two REPUBLIC Seabees amphibious aircraft. The Hummingbird Institute carries on the tradition of leadership and innovation in higher education pioneered by our founder Mr. T.W. Arman

NAVIGABLE WATERWAYS? & A CERCLA CLASS CLEANUP?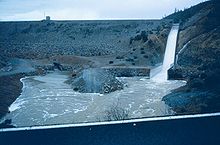 SPRING CREEK DEBRIS DAM SPILLWAY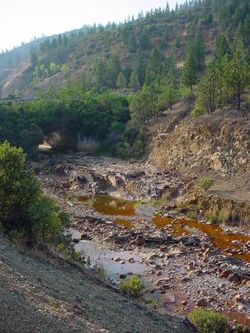 EPA LIME PLANT DISCHARGE ($57 MILLION FOR THIS?)
MISGUIDED TOUR $37,500. ea. FIND ANY FISH OR GAME?
We conclude that failure to obtain written consent and in the absence of harm or injury and without QA or QAPP is arbitrary and capricious and is punishable for FEDERAL GOVERNMENT TYRANNY, EXTORTION, FRAUD AND DERELICTION OF DUTIES damages and civil penalties under THE MORRILL ACT, SHERMAN ACT, AND CLAYTON ACT FOR RETRIBUTION of $450,000 per day ESTABLISHMENT OF RELIGION AND SLAVERY SINCE JANUARY 1, 1983.
TITLE 33 > CHAPTER 26 > SUBCHAPTER V > § 1371. Authority under other laws and regulations
Expansion of surface mining operations after January 1, 1976 may be recognized as a vested nonconforming use under the doctrine of "diminishing assets" as set forth in Hansen Brothers Enterprises, Inc. v. Board of Supervisors (1996) 12 Cal.4th 533.Authority: Sections 2755, 2776 and 2775, Public Resources Code; Hansen Brothers Enterprises, Inc. v. Board of Supervisors (1996) 12 Cal.4th 533.) Reference: Calvert v. County of Yuba, (2007) 145 Cal. App. 4th 613. Encourage the production.

By David Benda
Record-Searchlight
Posted August 20, 2010 at 10:46 p.m.
Environmental Command Officer - Private Inspector General

THE GARRISON FOR SHASTA COUNTY VETERANS CENTER FOR HEATLH - INSTITUTE FOR LIBERTY AND INDEPENDENCE
HAZARD & REMEDIATION DIRECTORATE - DISASTER ASSISTANCE DIRECTORATE

CALUMET PIGMENTS OFFERS 72% GYPSUM 22% IRON OXIDES FAX MR. T.W. ARMAN, PRICES BELOW.

We are continuingly being injured and delayed by incompetent agencies and factors of the federal and state executive and judicial branches, environmentalism is religion for atheists and non-scientists. The Obama administration has ordered EPA to regulate "climate change"

As the Washington Post tells us, the Obama administration is comprised of "true believers."

18

Epilogue: Securing the Republic

Thomas Jefferson, Preamble to a Bill for the More General Diffusion of Knowledge

Fall 1778 Papers 2:526--27

Whereas it appeareth that however certain forms of government are better calculated than others to protect individuals in the free exercise of their natural rights, and are at the same time themselves better guarded against degeneracy, yet experience hath shewn, that even under the best forms, those entrusted with power have, in time, and by slow operations, perverted it into tyranny; and it is believed that the most effectual means of preventing this would be, to illuminate, as far as practicable, the minds of the people at large, and more especially to give them knowledge of those facts, which history exhibiteth, that, possessed thereby of the experience of other ages and countries, they may be enabled to know ambition under all its shapes, and prompt to exert their natural powers to defeat its purposes; And whereas it is generally true that that people will be happiest whose laws are best, and are best administered, and that laws will be wisely formed, and honestly administered, in proportion as those who form and administer them are wise and honest; whence it becomes expedient for promoting the publick happiness that those persons, whom nature hath endowed with genius and virtue, should be rendered by liberal education worthy to receive, and able to guard the sacred deposit of the rights and liberties of their fellow citizens, and that they should be called to that charge without regard to wealth, birth or other accidental condition or circumstance; but the indigence of the greater number disabling them from so educating, at their own expence, those of their children whom nature hath fitly formed and disposed to become useful instruments for the public, it is better that such should be sought for and educated at the common expence of all, than that the happiness of all should be confided to the weak or wicked: . . .
The Founders' Constitution
Volume 1, Chapter 18, Document 11
http://press-pubs.uchicago.edu/founders/documents/v1ch18s11.html
The University of Chicago Press

The Papers of Thomas Jefferson . Edited by Julian P. Boyd et al. Princeton: Princeton University Press, 1950--.

MANUFACTURED JURISDICTION: "the circumstances relied upon to establish federal jurisdiction over the offenses charged were artificially created by the Government in an attempt to exceed the proper scope of federal law enforcement." 501 F.Supp. at 1205. The revised PHG of 300 g/L is two orders of magnitude greater than the applicable numeric chemical-specific standards identified in ROD 5 for the protection of freshwater. COPPER, CADMIUM, AND ZINC; QAPP Information: QA Info Missing; Keswick dam to Cottonwood creek; Final Listing Decision: Delist from 303(d) list. JUNE 15, 2010;

Last Update: July 24, 2010 This page compares maximum contaminant levels (MCLs) and public health goals (PHGs).

Posted by the EPA on August 20th, 2010 - 11:58 AM
Regional Screening Levels (Formerly PRGs)
Regional Screening Level Resources
Online Screen Level Calculator
NOTE: The 2004 version of the Region 9 PRG Table will remain at this web site in case users need to reference this historical document. However, the 2004 Table should no longer be used for contaminant screening of environmental media because it has been replaced with the more current Table above.
Region 9 PRGs 2004 Table (PDF) (16pp, 962 K)
User's Guide/Technical Background Document (PDF) (29pp, 284 K)
WATER RESOURCES CONTROL BOARD, CA - JOINT & SEVERAL TRESSPASSERS
Stimulus Funds Awarded: $25,592,671.40 - LIQUIDATED DAMAGES; DUNS: 808321913 SEIZURE & EJECTMENT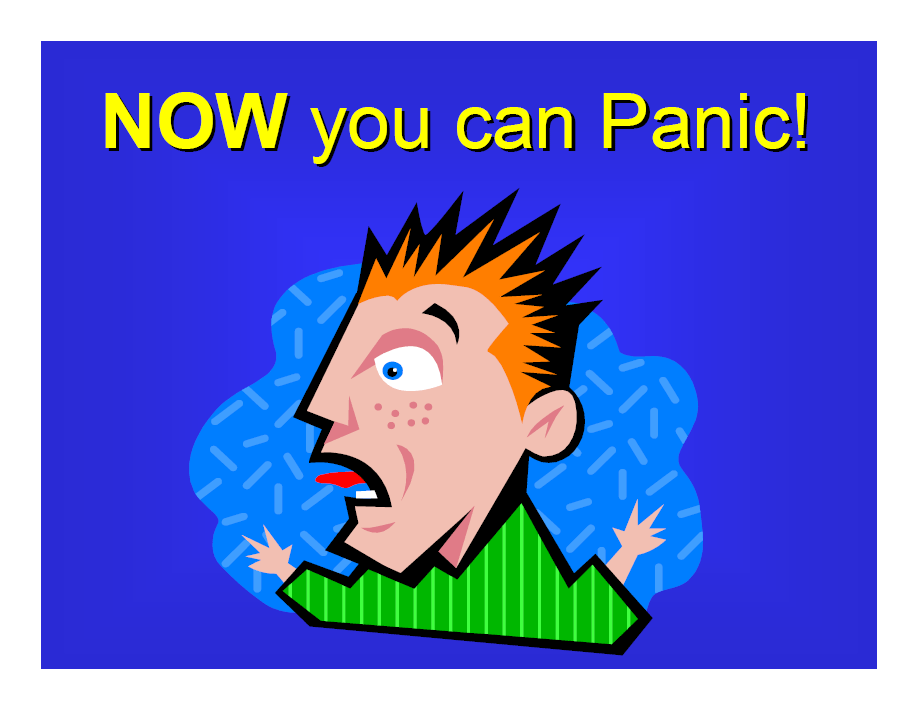 SHASTA COUNTY SHERIFF AND UNITED STATES MARSHALL; MILITIA &- POSSE FOR TRESPASS OF TREASON AND MISPRISON OF FELONY WRIT OF POSSESSION UPON ADVERSE CLAIMS TRESSPASSERS OF PATENT TITLE; EXTORTION; FRAUDS; DECEITS, FALSE CLAIMS AND FALSE PRETENSES, ULTERIOR MOTIVES; MALICIOUS AND ABUSIVE NEGLIGENT ENDANGERMENT; ESTABLISHMENT OF RELIGION AND SLAVERY; CONSPIRACY; EVIL UPON THE PUBLIC TRUST; APEX LAW AGGRAVATED LARCENY OF MINING COMPANY SECURITY & COLLATERAL, PIRACY, FRAUDS, MALICE, ABUSE, NEGLECT, HAZARD, HAZARDS, WAIVER OF TORTS ON EXPRESS AND IMPLIED CONTRACT LR10-20762 UNLAWFUL DETAINER AND QUIET TITLE DETINUE SUR BAILMENT
DEPT. OF TOXIC SUBSTANCE CONTROL , CA - JOINT & SEVERAL TRESSPASSERS

FREE MR. T.W. ARMAN & IRON MOUNTAIN MINES, INC. INNOCENT PRISONERS OF PIRACY BY EPA - DOJ - TRUSTEES SINCE 1983
Congressional Panel: US AIG Aid Strongly Benefited Foreign Banks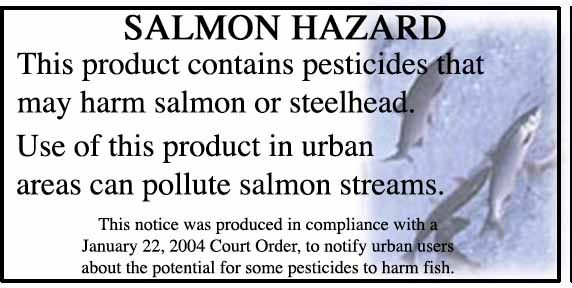 In 2009, EPA was entrusted with $7.2B dollars to invest in our economy --- to rebuild critical infrastructure in our communities; to invest in jobs that would put our citizens back to work and to rekindle a strong and thriving economy. In that short year, EPA has worked diligently to move that money into the hands of our partners and to clear the way for rapid investments in construction, land reuse and redevelopment.
President Obama signed the American Recovery and Reinvestment Act on Feb. 17, 2009 and directed the Recovery Act be implemented with unprecedented transparency and accountability. To that end, the American people can see how every dollar is being invested at www.Recovery.gov.
SOURCE: U.S. Environmental Protection Agency
Our government... teaches the whole people by its example. If the government becomes the lawbreaker, it breeds contempt for law; it invites every man to become a law unto himself; it invites anarchy.
The greatest dangers to liberty lurk in the insidious encroachment by men of zeal, well meaning but without understanding.
Those who won our independence... valued liberty as an end and as a means. They believed liberty to be the secret of happiness and courage to be the secret of liberty.
Experience teaches us to be most on our guard to protect liberty when the government's purposes are beneficent.
If we desire respect for the law, we must first make the law respectable.
In the frank expression of conflicting opinions lies the greatest promise of wisdom in governmental action.
Fear of serious injury alone cannot justify oppression of free speech and assembly. Men feared witches and burnt women. It is the function of speech to free men from the bondage of irrational fears.
Those who won our independence... valued liberty as an end and as a means. They believed liberty to be the secret of happiness and courage to be the secret of liberty.
To declare that in the administration of criminal law the end justifies the means is to declare that the Government may commit crimes in order to secure a conviction of a private citizen, and would bring terrible retribution.
We can have democracy in this country, or we can have great wealth concentrated in the hands of a few, but we can't have both.
The most important political office is that of private citizen.
That the existing unemployment is, in large part, of the gross inequality in the distribution of wealth and income which giant corporations have fostered; that by the control which few have exerted through giant corporations, individual initiative and effort are being paralyzed, creative power impaired and human happiness lessened; that the true prosperity of our past came not from big business, but through the courage, the energy and the resourcefulness of small men; that only by releasing from corporate control the faculties of the unknown many, only by reopening to them the opportunities for leadership, can confidence in our future be restored and the existing misery overcome; and that only through participation by the many in the responsibilities and determinations of business, can America secure the moral and intellectual development which is essential to the maintenance of liberty.- Justice Louis D. Brandeis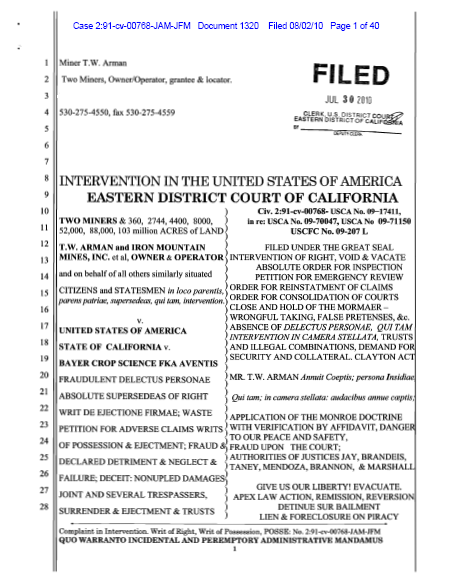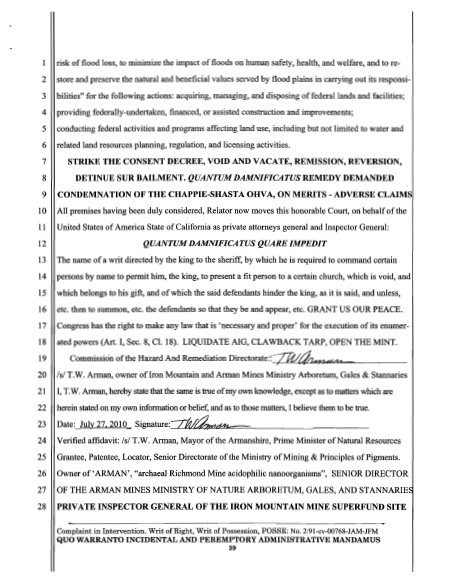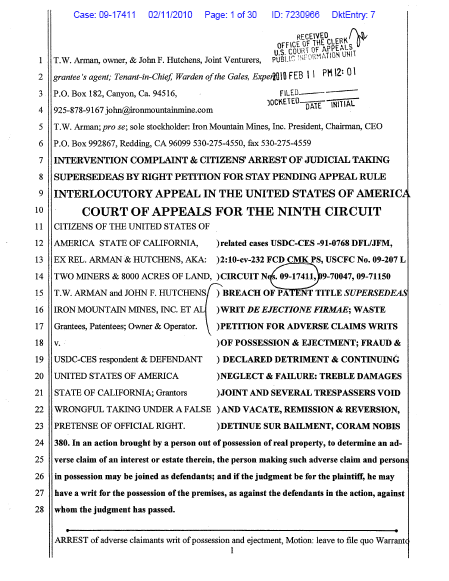 These injuries are a continuing negligent imminent hazard with felonious unlawful detainer and breach of warrantee for patent title from President Abraham Lincoln, May 1st, 1862; and breach of patent title from Governor Newton Booth, recorded January 4th, 1875 .
The California Department of Fish and Game has made no claim against Iron Mountain Mines, Inc. for Damages to Fish Species.
THE WATER BOARD KNOWS - THE GEOLOGICAL SURVEY KNOWS
matters for which the court may wish to take judicial notice
Rancho Buena Ventura (also called "San Buena Ventura") was a 26,632-acre (107.78 km 2 ) Mexican land grant in present day Shasta County, California , given in 1844 by Governor Manuel Micheltorena to Major Pierson B. Reading (1816–1868). [ 1 ] The land grant is named for the former name of the adjacent Sacramento River , Buena Ventura, which meant good fortune in Spanish. The grant extended some nineteen miles on the west side of the Sacramento River, from Cottonwood Creek on the south to Salt Creek on the north, and extended approximately three miles west of the Sacramento River the length of the grant. [ 2 ] The grant encompassed present day towns of Anderson , Cottonwood and Redding . [ 3 ] This was the northernmost land grant in California. [ 2 ] Redding, however, was not named for Major Reading; it was named for B. B. Redding, a land agent for the Central Pacific Railroad . [ 2 ]
History
Governor Micheltorena and John Sutter , his alcalde granted Rancho Buena Ventura to Pierson B. Reading (listed as Pearson B. Reading in the land case documents) in 1844. Reading, who was at that time working for John Sutter at Sutter's Fort in Sacramento as a clerk and trapper, visited the land grant but did not move onto it. He stocked the land with cattle and built a house for his overseer but it was burned down by natives in 1846. [ 2 ] Reading was active in promoting the Bear Flag Revolt of 1846. After serving as an artillery lieutenant then as paymaster at the rank of major in a battalion led by John C. Frémont , he built a permanent adobe dwelling and settled on his grant in 1847. [ 2 ] He became the second (after Lansford Hastings ) permanent settler of what was to become Shasta County. [ 2 ]
With the cession of California to the United States following the Mexican-American War , the 1848 Treaty of Guadalupe Hidalgo provided that the land grants would be honored. As required by the Land Act of 1851, a claim for Rancho Buena Ventura was filed with the Public Land Commission in 1852. [ 4 ] The US appealed the claim on the grounds that Reading was not a Mexican citizen. [ 5 ] In 1854 Reading went to Washington, D.C. for the hearing before the US Supreme Court on his land grant claims. There he met and married Fanny Wallace Washington. The claim was upheld by the Supreme Court [ 5 ] and the grant was patented to Pearson B. Reading in 1857. [ 6 ]
The first land sale was made in 1853. By 1866, over 5,000 acres (20.2 km 2 ) of the land grant was sold. In 1866, Reading borrowed from the estate of his longtime friend Samuel J. Hensley, using the remaining rancho lands as collateral. After Reading's unexpected death in 1868, the remaining rancho lands were sold to James Ben Ali Haggin at public auction in 1871 to satisfy the unpaid debt. [ 7 ] After the auction, the only remaining land from the original land grant was the one square mile (640 acres (2.6 km 2 )) Washington section purchased by Fanny Washington's mother.
William Magee was the U.S. deputy surveyor for Shasta County . Charles Camden was the most successful miner in Shasta County, he bought and sold much of the land at the Rancho, 800 acres for Military Scrip Warrants ( U.S. Patent Title), They were partners. Under their rights of Pre-emption The U.S. Land Office at Marysville granted 360 acres of land on Iron Mountain in lieu of land in the Rancho Buena Ventura. Mining was insignificant until James Sallee discovered a seam of sliver in the ore and the Lost Confidence Mine was recorded April 8, 1880.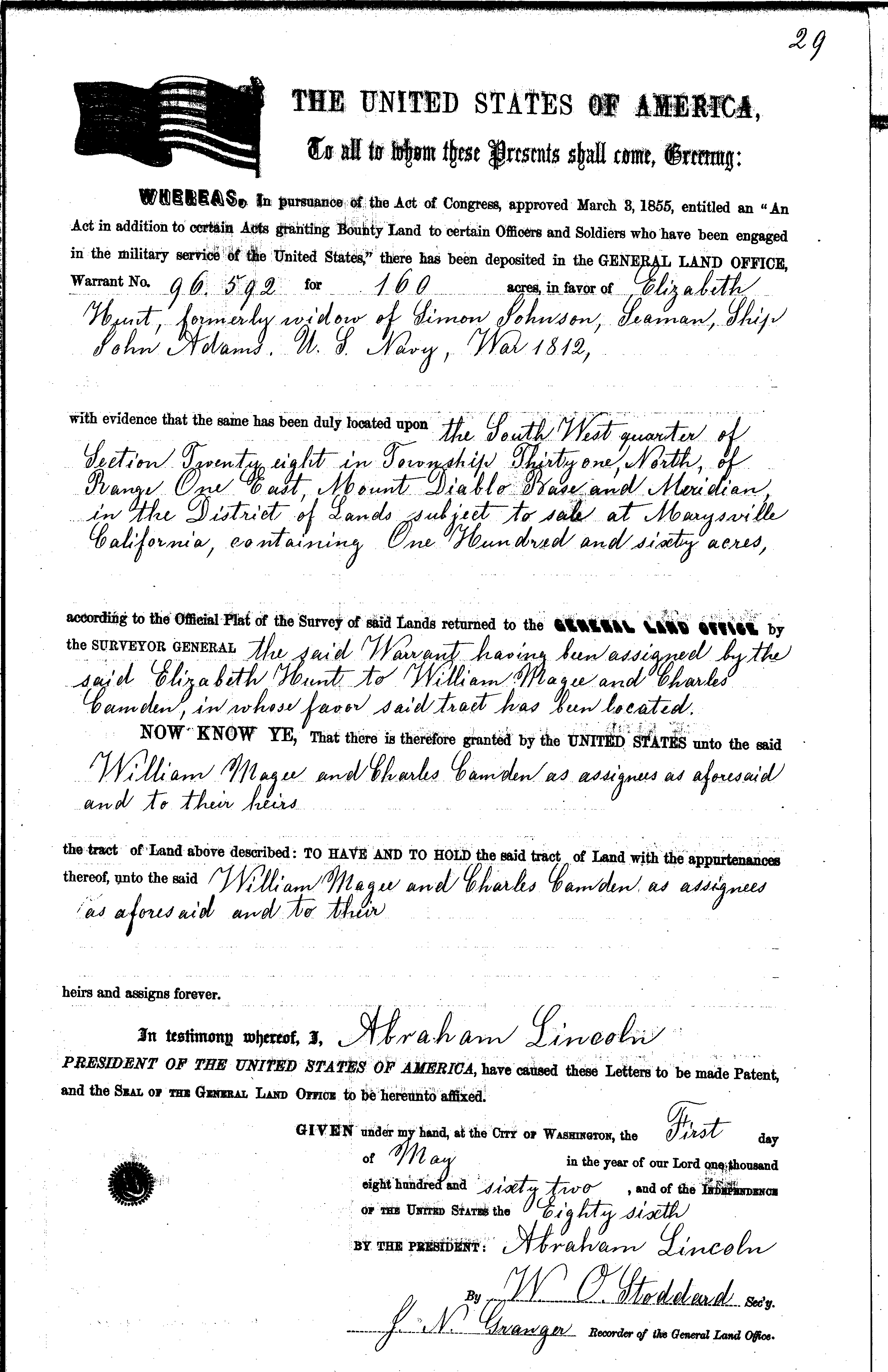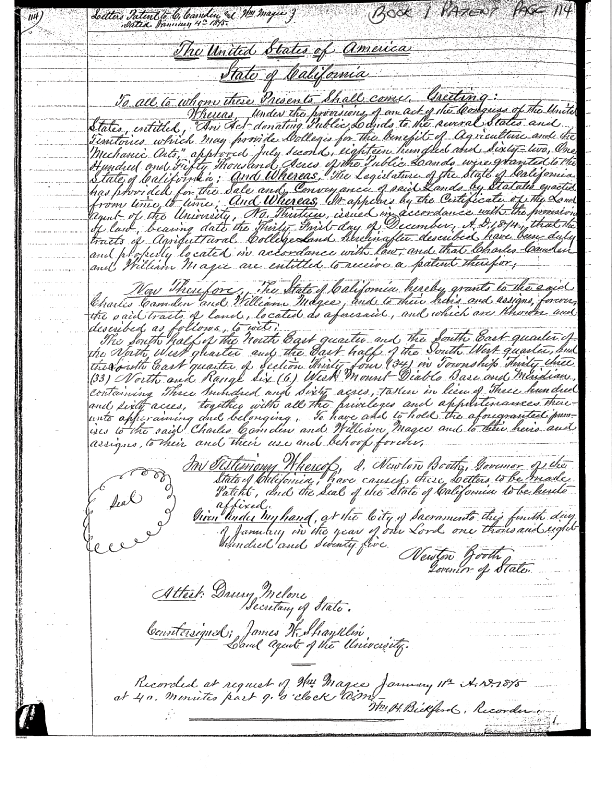 JULY, 2010: MR. T.W. ARMAN & IRON MOUNTAIN MINE COMMUNITY NOTICE OF LODGING CRIMINAL TRESPASS ON PRESIDENT OBAMA - GOVERNOR SCHWARZENEGGER - ATTORNEY GENERALS BROWN AND HOLDER - CONGRESS - CALIFORNIA - EPA - DOJ - CVRWQCB - CAL FED - CAL DTSC - UNITED STATES EASTERN DISTRICT COURT SACRAMENTO - NATURAL RESOURCE TRUSTEES - HOMELAND SECURITY - DEPT. OF INTERIOR - BUREAU OF LAND MANAGEMENT - CH2MHILL - AISLIC - IRON MOUNTAIN OPERATIONS, LLC - AIG CONSULTANTS - AIG - BAYER CROP SCIENCES - FEMA - ASTRAZENECA - SANOFI/AVENTIS - JARDINE MATHESON; FRAUDS, THIEVES, KILLERS, JOINT AND SEVERAL TRESSPASSERS, PIRATES, ENSLAVERS, STARVATION! EJECTMENT:
SHASTA COUNTY SHERIFF - POSSE FOR TRESPASS OF TREASON AND MISPRISON OF FELONY WRIT OF POSSESSION UPON ADVERSE CLAIMS TRESSPASSERS OF PATENT TITLE; EXTORTION; FRAUD; DECEIT; MALICIOUS AND ABUSIVE NEGLIGENT ENDANGERMENT; ESTABLISHMENT OF RELIGION AND SLAVERY; CONSPIRACY; EVIL UPON THE PUBLIC TRUST; APEX LAW AGGRAVATED LARCENY OF MINING COMPANY SECURITY & COLLATERAL LR10-20762
INNOCENT PRISONERS OF THE EPA - DOJ SINCE 1983
FREE MR. T.W. ARMAN & IRON MOUNTAIN MINES, INC.
Administrative - EPA Order 3120.1b Scientific misconduct, fabrication or knowing falsification of data, research procedures, or data analysis is an offense which can result in
immediate removal/ Suspension and Debarment / Civil Sanctions / Fines / Local AUSA Must Decide If Fraud Meets Criminal Prosecution Threshold / Culpability / Harm
Laboratory Fraud, Title 18 United States Criminal Code; Is It Criminal or Civil?
Fraud - 18 USC 1341 - 1343 , PROCEDURAL FRAUD, MEASUREMENT FRAUD
False Statements - 18 USC 1001
Conspiracy - 18 USC 371
Concealment of a felony - 18 USC 4 (misprision)
False Claims - 18 USC 287
Obstruction of Justice - 18 USC 1505 Consequences Ferro incumbere.
Penalties up to 20 years imprisonment for destroying, concealing or falsifying records with intent to obstruct or impede a legal investigation
"Government is not reason; it is not eloquence; it is force. Like fire; it is a dangerous servant and a fearful master." - George Washington
MILITIA & POSSE - LOCKE & LODE!
INTERVENTION OF RIGHT! NINTH CIRCUIT RULES!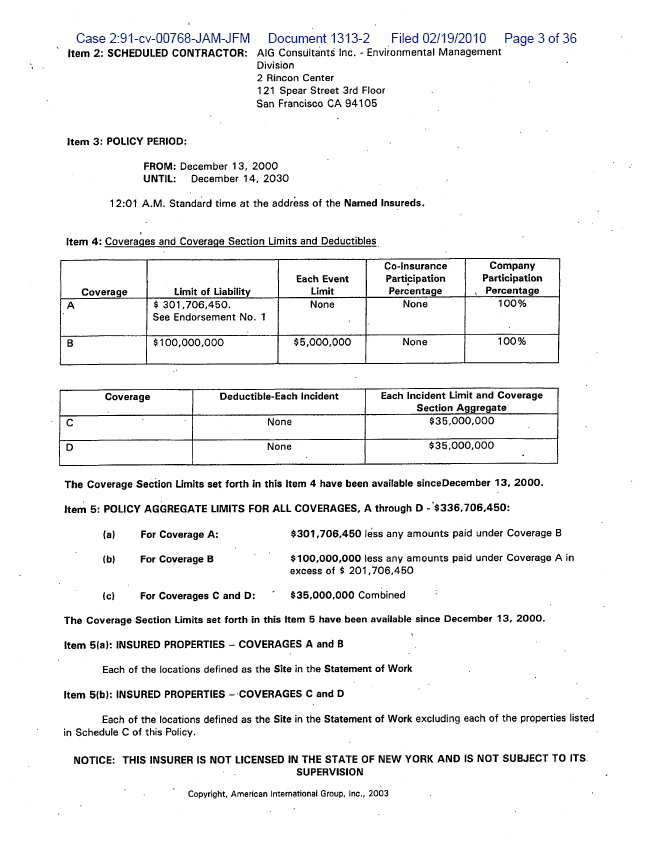 $336,706,450 + $93,590,773 = $430,297,223 PAYABLE TO BEGIN SUPERFUND REMEDIATION
* 9 = $3,872,675,007 NONUPLED DAMAGES
FROM AIG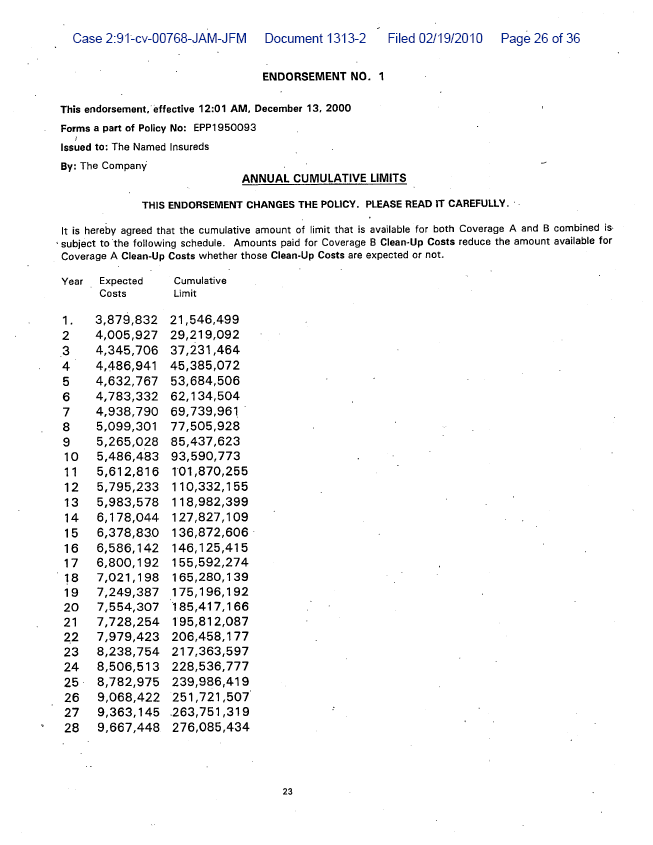 TWO DECIMAL POINTS AND EXPONENTIAL DAMAGES; HUNDREDS OF THE ARMANSHIRE
GREAT PAST AND BRIGHT FUTURE OF IRON MOUNTAIN MINE!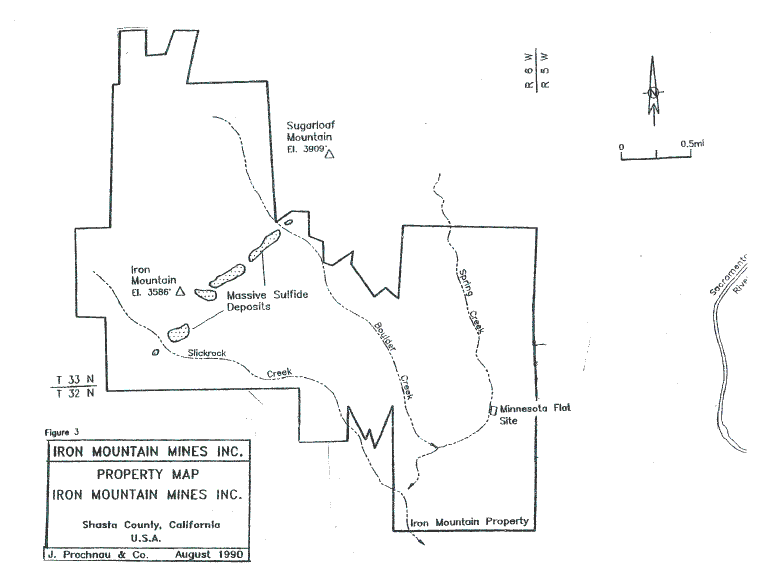 4400 acres of land in Shasta County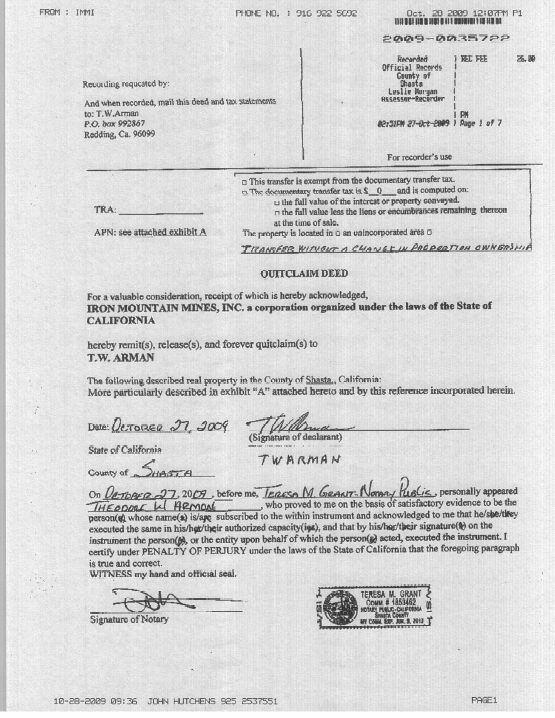 Detinue Sur Bailment should be granted immediately, and the EPA lien void & vacated..
"A patent to land, issued by the United States under authority of law, is the highest evidence of title, something upon which its holder can rely for peace and security in his possession. It is conclusive evidence of title against the United States and all the world. .." 2 The American Law of Mining, § 1.29 at 357. Nichols v. Rysavy, (S.D. 1985) 610 F. Supp. 1245.
"Congress has the sole power to declare the dignity and effect of titles emanating from the United States … and [Congress] [D]eclares the patent the superior and conclusive evidence of legal title." Langdon v. Sherwood, 124 U.S. 74 (1888).
The "general rule" at least is, "that while property may be regulated to a certain extent, if regulation goes too far it will be recognized as a taking." [Pennsylvania Coal Co. v. Mahon , 260 U.S. 393, 415, 67 L. Ed. 322, 43 S. Ct. 158 (1922).]
The Court stated, "Takings jurisprudence balances the competing goals of compensating landowners on whom a significant burden of regulation falls and avoiding prohibitory costs to needed government regulation. Citing Dolan v. City of Tigard , 512 U.S. 374, 384 (1994), "TheTakings Clause assures that the government may not force 'some people alone to bear public burdens which, in all fairness and justice, should be borne by the public as a whole.'"
In the history of the United States , no Land Patent has ever lost an appellate review in the courts. In Summa Corp. v. California ex rel. State Lands Comm'n 466 US 198, the United States Supreme Court ruled that the Land Patent would always win over any other form of title. In that case, the land in question was tidewater land and California 's claim was based on California 's constitutional right to all tidewater lands. The patent stood supreme even against California 's Constitution, to wit:
[The patent] "[P]assing whatever interest the United States has in the premises and thereby settling any question of sovereign ownership…." Pueblo of Santa Ana v. Baca (CA10 NM) 844 F2d 708; Whaley v. Wotring ( Fla App D1) 225 So 2d 177; Dugas v. Powell, 228 La 748, 84 So 2d 177. [quote at 28 Am. Jur. 2D, F. 2 § 49].
With the title passes away all authority or control of the executive department over the land and over the title which it has conveyed. Moore v. Robbins, 96 U.S. 530, 533, 24 L. Ed. 848.
There is no license from the United States or the state of California to miners to enter upon private lands of individuals for the purpose or extracting the minerals in the soil. (Biddle Boggs v Merced Min. Co.) 14 Cal. 279.)
The United States , like any other PRIVATE PROPRIETOR, with the exception of exemption from state taxation, having no municipal sovereignty or right of eminent domain within the limits of the state-cannot, in derogation of the rights of the local sovereign to govern the relations of the citizens of the state, and to prescribe the rules of property, and its mode of disposition, and its tenure, enter upon, or authorize an entry upon, private property, for the purpose of extracting minerals. The United States , like any other proprietor, can only exercise their rights to the mineral in private property, in subordination to such rules and regulations as the local sovereign may prescribe. Until such rules and regulations are established, the landed proprietor may successfully resist, in the courts of the state, all attempts at invasion of his property, whether by the direct action of the United States or by virtue of any pretended license under their authority. (Biddle Boggs v Merced Min. Co,,) 14 Cal. 279.)
"A valid and subsisting location of mineral lands, made and kept in accordance with the provisions of the statutes of the United States , has the effect of a grant by the United States of the right of present and exclusive possession of the lands located."
U.S. Supreme Court, 1884
With the title passes away all authority or control of the executive department over the land and over the title which it has conveyed. It would be as reasonable to hold that any private owner who has conveyed it to another can, of his own volition, recall, cancel or annul the instrument which he has made and delivered. If fraud, mistake, error, or wrong has been done, the courts of justice present the only remedy. These courts are as open to the United States to sue for the cancellation of the deed or reconveyance of the land as to individuals, and if the government is the party injured this is the proper course".
Moore v. Robbins, 96 U.S. 530, 533, 24 L. Ed. 848.
That whenever the question in any court, state or federal, is whether a title to land which has once been the property of the United States has passed, that question must be resolved by the laws of the United States; but that whenever, according to those laws, the title shall have passed, then that property, like all other property in the state, is subject to state legislation, so far as that legislation is consistent with the admission that the title passed and vested according to the laws of the United States".
Wilcox v. McConnell, 13 Pet. ( U.S. ) 498, 517, 10 L. Ed. 264.
"Title by patent from the United States to a tract of ground, theretofore public, prima facie carries ownership of all beneath the surface, and possession under such patent of the surface is presumptively possession of all beneath the surface.
Lawson v. United States Min. Co. 207 U.S. 1, 8, 28 Sup. Ct. 15, 17, 52, L. Ed. 65.
Grub-stake contracts will be enforced by the courts, but only as other contracts; that is to say, it is not enough for parties to assert that they have rights, in order to secure legal protection, but they must be able to prove in each case a clear and definite contract, and that by the terms and conditions of such contract, and compliance therewith on their part, rights have become vested.
Cisna v. Mallory (C.C.) 84 Fed. 851, 854.
The common-law rule is that the lessee of real property may work already opened mines, but cannot open new ones. But the lease may expressly, or by implication from express powers, give the right to take the minerals, the instrument is a genuine lease.
Oshoon v. Bayaud 123 N.Y. 298. 25 N.E. 376
On the other hand, if an attempt is made by the instrument to pass title to the minerals in place, there is really a sale of the mineral.
Plummer v. Hillside Coal & Iron Co. 104 Fed. 208, 43 C.C. A. 490
Whatever the form of the instrument of conveyance, and even though the parties speak of it in its terms as a lease, if its fair construction shows that the title to the minerals in place is to pass upon the delivery of the instrument, while the surface is retained, or vice versa, and, of course, for all time, if the fee is granted, except that the fee to the space occupied by the minerals seems to terminate when the mine is exhausted.
McConnell v. Pierce, 210 Ill. 627, 71 N.E. 622., Moore v. Indian Camp Coal Co.,493, 0 N.E. 6.
The relationship among joint venturers was eloquently described by United States Supreme Court Justice Cardozo in the seminal 1928 case of Meinhard v. Salmon - "joint adventurers, like copartners, owe to one another, while the enterprise continues, the duty of the finest loyalty. Many forms of conduct permissible in a workaday world for those acting at arm's length, are forbidden to those bound by fiduciary ties. Not honesty alone, but the punctilio of an honor the most sensitive, is then the standard of behavior. As to this there has developed a tradition that is unbending and inveterate. Uncompromising rigidity has been the attitude of courts of equity when petitioned to undermine the rule of undivided loyalty by the 'disintegrating erosion' of particular exceptions. Only thus has the level of conduct for fiduciaries been kept at a level higher than that trodden by the crowd.")
Artesian Mineral Development & Consolidated Sludge, Inc.& Iron Mountain Mines, Inc.
insitu remediation summary & history of copper cementation and bioleaching
Cementation of copper began with the discovery of silver at the Lost Confidence Mine by 1890 and before the beginning of copper mining at Iron Mountain and Mountain Copper Co. Ltd. around 1896. By 1908 the State Geologist reported that the operation was so extensive that a building was being constructed over and around it. In 1919 copper prices crashed and the mine closed, in 1920 fish kills were reported. In 1921 copper cementation resumed and was thereafter operated continuously until the EPA implemented their High Density Sludge treatment and driven Ted Arman from the business.. After WWII Iron Mountain mines produced sulfur and iron for fertilizers until 1963. Iron Mountain has 20,000,000 tonnes proven and 5,000,000 tonnes probable ore reserves. The naturally occurring archaea living in the Richmond mine are reported to be capable of producing the most acidic natural mine waters on the planet, pH -3.6. Iron Mountain Mines, Inc. bioleaching naturally produces about 8 tons of metals per day. One of the earliest records of the practice of leaching is from the island of Cyprus. Galen, a naturalist and physician reported in AD 166 the operation of in situ leaching of copper. Surface water was allowed to percolate through the permeable rock, and was collected in amphorae. In the process of percolation through the rock, copper minerals dissolved so that the concentration of copper sulphate in solution was high. The solution was allowed to evaporate until copper sulphate crystallized. Pliny (23-79 AD) reported that a similar practice for the extraction of copper in the form of copper sulphate was widely practiced in Spain. The cementation of copper was also known to the Chinese, as documented by the Chinese king Lui-An (177-122 BC). The Chinese implemented the commercial production of copper from copper sulphate using a cementation process in the tenth century.

SAFE AND NATURAL MINERALS FOR HEALTHY SOIL
(not for marijuana cultivation) no smoking
Symptoms of mineral deficiency in soil
Element
Deficiency symptoms
Probable cause and ordinary remedy
Nitrogen
Growth is poor; shoots are short; leaves are small; and yellow brassicas turn pink then orange. Fruit or tubers
are small.
As an immediate booster, spray with diluted liquid
seaweed or fish fertiliser. Incorporate as much compost
and manure as possible.


Phosphorus
Root development and flower bud formation are poor, and plants sometimes also show symptoms similar to that of nitrogen deficiency. Brown spots may appear on leaves, or leaf edges may turn brown. Fruit has an acid flavour.
Bonemeal is rich in phosphorus. Incorporate 120 g per square metre before planting. The deficiency appears more often in acid soils.
Potassium
Growth becomes stunted, and leaves turn a dull bluegreen, with browning at the leaf tips or leaf margins, or showing as blotches. Leaves of broad-leaved plants
curl downwards.
Most often seen on light, sandy soils. Comfrey tea is high in potassium; dilute 1 part tea to 15 parts water and apply to soil. Wood ash is high in potassium.
Magnesium
Magnesium deficiency shows either as a loss of colour or as a mottling of red, orange, brown and purple tints.
Excessive potash application may be responsible. Spray with a solution of Epsom salts (250 g in 12 litres water).
If liming soil, apply dolomite, which is rich in magnesium as well as calcium, or green sand.
Manganese
Manganese deficiency occurs in sandy and alkaline soils, frequently in combination with iron defi ciency. Chlorosis (loss of colour) begins on older leaves. The leaves of green peas develop brown patches. Beetroot leaves have red-brown speckling.
This is most evident in poorly drained soils. Lift beds to
improve drainage. Overliming can also be responsible. Never apply manganese to soils with a pH below 6.

Iron
Chlorosis (loss of colour) occurs on young shoot tips and leaves, while the veins remain green. Eventually, shoots die back. This condition usually occurs in alkaline soils,
which prevent plants from absorbing iron.
Sequestered iron (iron EDTA) used as a foliar spray produces rapid results. Check soil pH and acidify with sulphur and regular compost additions.
Boron
The roots of beetroots, swedes and turnips turn brown. Cauliflower curds also turn brown. Brown cracks appear across the stalks of celery. Apple cores become 'corky'. The growing points of plants die off.
Mix 30 g borax with sand and disperse evenly over 18 square metres of soil. Or spray crops fortnightly with liquid seaweed fertiliser. Overliming can cause
this problem.

Molybdenum
Leaves, particularly of broccoli and cauliflowers, develop a disorder known as whiptail. Leaves become distorted and shrink back to the midrib, giving a tail-like appearance. On tomatoes, leaves become mottled and roll forward.
Apply ground dolomite to acidic soils. Add kelp meal to soil. For a short-term remedy, apply sodium molybdate at 30 g per 8 litres water. This will treat 8 square metres of soil.
Calcium
This shows most commonly in tomatoes and capsicums as a darkened, shrivelled end on fruit. It also causes bitter pit in apples.
Uneven soil moisture causes a failure of calcium uptake from the soil. This is particularly evident in pot-grown plants and in light soils. Water regularly. To add calcium,
incorporate crushed eggshells into compost.
TRY AG-GEL!

Ag-Gel micronutrient with soluble silicate offers growers these performance benefits in agricultural applications:
Reduces disease pressure.

Provides resistance to mineral stress.

Decreases climate stress.

Improves plant strength.

Increases growth and yeild.
Ag-Gel micronutrient with silicate reduces the stress from diseases including powdery mildew, pythium root rot, and rice blast. It resists or prevents toxicity from phosphorous, manganese, aluminum, and iron, and increases plant tolerance to salt.
Application of Ag-Gel micronutrient with soluble silicate improves leaf erectness, reduces susceptibility to lodging in grasses, and improves photosynthesis efficiency.
Crops that have demonstrated benificial responses to Ag-Gel micronutrient with soluble silicate application include rice, wheat, barley, sugar cane, tomatoes, beans, cucurbits, strawberries, grapes, roses, apples, grass, and ornamental plants.
Ag-Gel micronutrient with soluble silicate can increase growth and yield by providing micronutrients and by reducing susceptibility to diseases and pests.
Iron in Plants
Iron is a absorbed by plant roots as Fe²+ and Fe³+. The chemical properties of iron making it an important part of oxidation-reduction reactions in both soils and plants. Because iron can exist in more than one oxidation state, it accepts or donates electrons according to the oxidation potential of the reactants. The transfer of electrons between the organic molecule and iron provides the potential for many of the enzymatic transformations. Several of these enzymes are involved in chlorophyll synthesis, and when iron is deficient chlorophyll production is reduced, which results in the characteristic chlorosis symptoms of iron stress.
Iron is a structural component of porphyrin molecules. These substances are involved in band oxidation-reduction reactions in respiration and photosynthesis. As much as 75% of the total cell iron is associated with chloroplast, and up to 90 percent of the iron in the leaves occurs with lipoprotein of the chloroplast and the mitochindria membranes.
The sufficiency range of time in plant tissue is normally between 50 and 250 ppm. and in general, when iron contents are 50 ppm or less in the dry matter, deficiency is likely to occur. Iron deficiency symptoms show up in the young leaves of plants, first because iron does not readily translocate from older tissues to the tip meristem; as a result, growth ceises. The young leaves develop an interveinal chlorosis, which progresses rapidly over the entire leaf. In severe cases the leaves turn entirely white. Iron toxicity can be observed under certain conditions. For example, in rice grown on poorly drained or submerge soils, a condition known as a bronzing is associated with greater than 300 ppm iron levels in rice leaves at telling.
Iron in soil
Mineral Fe. Iron comprises 5% of the earth's crust and is the fourth most abundant element in the lithosphere. Common primary and secondary iron minerals are olivene, siderite, hematite, goethite, magnetite, and limonite. Iron can be either concentrated or depleted during soil development; thus, iron concentrations in soil vary widely, from 0.7 to 55%. Most of the soil iron is found in primary minerals, clays, oxides, and hydroxides.
Forms and functions of Calcium in plants.
Ca is absorbed by plants as Ca²+ from the soil solution and is supplied to the root surface by mass flow and root interception. Ca deficiency is uncommon but can occur in highly leached and unlimed acidic soils. In soils abundant in Ca²+, excessive accumulation in the vicinity of roots can occur.
Ca²+ concentration in plants range from 0.2 to 1.0%. Ca is important in the structure and permeability of cell membranes. Lack of Ca²+ causes a breakdown of membrane structure, with resultant loss in retention of cellular diffusible compounds. Ca enhances uptake of NO3 and therefore is interrelated with N metabolism. Ca²+ provides some regulation in cation uptake. For example, studies have shown that K+ and Na+ uptake are about equal in the absence of Ca²+, but in its presence, K+ uptakes greatly exceeds Na+ uptake.
Ca is essential for cell elongation and division, and Ca²+ deficiency manifests itself in the failure of terminal buds of shoots and apical tips of roots to develop, which causes plant growth to cease. In corn Ca²+ deficiency prevents the emergence and unfolding of new leaves, the tips are almost colorless and are covered with sticky gelatinous material that causes them to adhere to one another. In fruits and vegetables, the most frequent indicator of Ca²+ deficiency consists of disorders in the storage tissues. Examples of Ca²+ disorders are bloom-end rot in tomato and bitter pit of apples. Finally, Ca²+ is generally immobile in the plant. There is very little translocation of Ca²+ in the phloem, and for this reason there is often a poor supply of Ca²+ to fruits and storage organs. Downward translocation of Ca²+ is also limited in roots, which usually prevents them from entering low-Ca soils.
Conditions impairing the growth of new roots will reduce root access to Ca²+ and induce deficiency. Problems related to inadequate Ca²+ uptake are more likely to occur with plants that have smaller root systems than with those possessing more highly developed root systems.
Special attention must be given to the Ca²+ requirements of certain crops, including peanuts, tomatoes, and celery, which are often unable to obtain sufficient Ca²+ from soils supplying adequate Ca²+ for most other crops. Proper Ca²+ supply is important for tree fruits and other crops such as alfalfa, cabbage, potatoes, and sugar beets, which are known to have high Ca²+ requirements.
Ca in Soil
The Ca concentration in the earth's crust is about 3.5%; however, the Ca²+ content in soils varies widely. Sandy soils of humid regions contain very low amounts of Ca²+, whereas Ca²+ normally ranges from 0.7 to 1.5% in noncalcareous soils of humid temperate regions; however, highly weathered soils of the humid tropics may contain as little as 0.1 to 0.3% Ca. Ca levels in calcareous soils vary from less than 1% to more than 25%.
Calcium concentrations in the soil higher than necessary for proper plant growth normally have low affect on the Ca²+ uptake, because Ca²+ uptake, is genetically controlled. Although the concentration of the soil solution is about 10 times greater than that of potassium, it's a uptake is usually lower than that a potassium. Plants capacity for uptake is limited because it can be absorbed only by young root tips in which the cell walls of the in the endodermis are still unsuberized.
As a general rule, course-textured, humid-region soils formed from rocks low in calcium minerals are low in calcium. The fine-textured soils formed from rocks high in calcium are much higher in both exchangeable and total calcium. However, in humid regions, even soils formed from limestone are frequently acetic in the surface layers because of the removal of calcium and other cations by excess leaching. As water containing dissolved CO2 percolates through the soil, the H + forms displaces Ca²+ (and other basic cations) on the exchange complex. If there is considerable percolation of such water through the soil profile, soils gradually become acidic. When leaching occurs, Na+ is lost more readily than Ca²+, however, since exchangeable and solution Ca²+ is much greater than Na+ in most soils, the quantity of Ca²+ lost is also much greater. Calcium is often the dominant cation in drainage waters, springs, streams, and lakes. Leaching of calcium ranges from 75 to 200 lbs. per acre per year. Since Ca²+ is absorbed on the cation exchange capacity (CEC), losses by erosion may be considerable in some soils.
Copper in plants.
Cu is absorbed by plants as the cupric ion, Cu²+, and may be absorbed as a component of either natural or synthetic organic complexes. It's normal concentration in plant tissue ranges from 5 to 20 ppm. Deficiencies are probable when Cu levels in plants fall below 4 ppm in the dry matter.
Symptoms of Cu deficiency vary with crop. In corn the youngest leaves become stunted, and as the deficiency becomes more severe, the young leaves pale and the older leaves die back. In advanced stages, dead tissue appears along the tips and edges of the leaves in a pattern similar to that of K deficiency. Cu-deficient small-grain plants lose color in young leaves, which eventually break, and the tips die. Stem melanosis and take-al root rot disease occur in certain wheat varieties when Cu is deficient. Also ergot infection is associated with Cu deficiency in some wheat and barley varieties. In many vegetables crops the leaves lack turgor. They develop a bluish-green cast, become chlorotic, and curl, and flower production fails to take place.
Cu in it's reduced form readily binds and reduces O2. In the oxidized form the metal is readily reduced, and protein-complexed Cu has a high redox potential. Enzymes that create complex polymers such as lignin and melanin exploit these properties of Cu. Cu is unique in its involvement in enzymes, and its cannot be replaced by any other metal ion.
Toxicity symptoms include reduced shoot vigor, poorly developed and discolored root systems, and leaf chlorosis. The chlorotic condition in shoots superficially resembles Fe deficiency. Toxicities are uncommon, occurring in limited areas of high Cu availability; after additions of high-Cu materials such as sewage sludge, municipal composts, pig and poultry manure's, and mine wastes; and from repeated use of Cu-containing pesticides.
Copper in soil.
Cu concentration in the earth's crust average about 55 t0 70 ppm. Igneous rocks contain 10 to 100 ppm Cu, while sedimentary rocks contain between 4 and 45 ppm Cu. Cu concentration in soils ranges from 1 to 40 ppm and averages about 9 ppm. Total soil Cu may be 1 or 2 ppm in deficient soils.
Copper interaction with other nutrients.
There are numerous interactions involving Cu. Applications of N-P-K fertilization can induce Cu deficiencies. Furthermore, increased growth resulting from the application of N or other nutrients may be proportionally greater than Cu uptake, which dilutes Cu concentration in plants. Increasing the N supply to crops can reduce mobility of Cu in plants, since large amounts of N in plants impede translocation of Cu from older leaves to new growth. High concentration of Zn, Fe, and P in soil solution can also depress Cu absorption by plant roots and may intensify Cu deficiency.
Plant Factors.
Crops vary greatly in response to Cu. Among small-grain species, rye has exceptional tolerance to low levels of soil Cu and will be healthy, whereas wheat fails completely without the application of Cu. Rye can extract up to twice as much Cu as wheat under the same conditions. The usual order of sensitivity of the small grains to Cu deficiency in the field is wheat > barley > oats > rye. Varietal differences in tolerance to low Cu are important, and sometimes they can be as large as those among crop species.
Severe Cu deficiency in crops planted in soils with high C/N residues is related to (1) reactions of Cu with organic compounds originating from decomposing straw, (2) competition for available Cu by stimulated microbial populations, and (3) inhibition of root development and the ability to absorb Cu. If the soil-available Cu is low, manure added to a field may accentuate the problems. Organic material from manure, straws, or hay can tie up Cu, making it unavailable to plants.
Copper - Functions in the plant or soil
Essential for chlorophyll formation

Essential in many plant enzymes (oxidases in particular)

It is involved in electron transfer

Essential in enzyme systems associated with grain, seed, and fruit formation

It has a marked effect on the formation and chemical composition of cell walls - Very distinct on stem tissue
Copper - Special considerations
Copper can be used as a fungicide on plants

Excessive amounts of copper can cause iron deficiency

It is rather immobile in plants, therefore deficiency symptoms usually occur on new growth
Copper - The conditions associated with deficiencies
Sandy soils

High organic soils

Overlimed soils

High pH soils

Soils with high concentrations of phosphate and nitrogen
Copper - Deficiency Symptoms
Corn
General chlorosis of younger leaves

Leaf tips die and curl like pig tails

Interveinal chlorosis toward lower end of leaves
Small Grains
High organic matter soils - Yellowing of plant

Leaf tip dieback and twisting of leaf tips
Alfalfa
Youngest tissue turns faded green with grayish cast

Plants appear bushy and drought-stricken
Forms and Functions of Magnesium (Mg) in Plants
Mg is absorbed by plants as Mg²+ from the soil solution and, like Ca²+, is supplied to plant roots by mass flow and diffusion. Root interception contributes much less Mg²+ to uptake than Ca²+. The amount of Mg²+ taken up by plants is usually less than that of Ca²+ or K+.
Mg²+ concentration in crops varies between 0.1 to 0.4%. Mg²+ is a primary constituent of chlorophyll, and without chlorophyll the autotrophic green plant would fail to carry on photosynthesis. Chlorophyll usually accounts for about 15 to 20% of the total Mg²+ content of plants.
Mg also serves as a structural component to ribosomes, stabilizing them in the configuration necessary for protein synthesis. As a consequence of Mg²+ deficiency, the proportion of protein N decreases and that of non proteins N generally increases in plants.
Mg is associated with transfer reactions involving phosphate-reactive groups. Mg is required for maximum activity of most every phosphorylating enzyme in carbohydrate metabolism. Most reactions involving phosphates transfer from bad adenosine triphosphate (ATP) require Mg²+. Since the fundamental process of energy transfer occurs in photosynthesis, glycolysis, the citric or acid cycle, and respiration, Mg²+ is important throughout plant metabolism.
Because of the mobility of plant Mg²+ and it's ready transportation from older to younger plant parts, deficiency symptoms often appear first on the lower leaves. In many species, shortage of Mg²+ results in interveinal chlorosis of the leaf, in which only the veins remain green. In more advance stages the leaf tissue becomes uniformly pale yellow, then brown and necrotic. In other species, notably cotton, the lower leaves may develop a reddish-purple cast, gradually turning brown and finally necrotic.
Mg in Soil
Mg constitutes 1.93% of the earth's crust; however, the Mg²+ content of soils ranges from 0.1% in course, sandy soils in humid regions to 4% in fine-textured, arid, or semiarid soils formed from high-Mg parent materials.
The Mg concentration of soil solutions is typically 5 to 50 ppm in temperate- region soils, although Mg²+ concentrations between 120 and 2,400 ppm have been observed. Mg²+, like Ca²+, can be leached from soils, and Mg losses of 5 to 60 lbs./acre have been observed. The amounts lost depend on the interaction of several factors, including the Mg content of soil, rate of weathering, intensity of leaching, and the uptake by plants. Leaching of Mg²+ is often a problem in sandy soils, particularly following the addition of fertilizer such as KCL and K2SO4. Very little Mg displacement occurs when equivalent amounts of K are applied as either CO3²-, HCO3, or H2PO4-. Apparently, Mg²+ desorption and leaching in coarse-texture soils are enhanced by the presence of soluble Cl- and SO4²-. As with Ca²+, erosion losses can be considerable in some soils.
Mg in clay minerals is slowly weathered out by leaching and exhaustive cropping. Conditions in which Mg is likely to be deficient include acidic, sandy, highly leached soils with low CEC; calcareous soils with inherently lower Mg levels; acidic soils receiving high rates of lining materials low in Mg; higher rates of NH4+ or K+ fertilization; and crops with Mg demand.
Mg Sources
In contrast to calcium, the primary nutrient fertilizers contain magnesium, with the exception of K2SO4 · MgSO4. Dolomite is commonly applied to low-Mg acidic soils. K2SO4 · MgSO4 and MgSO4 (Epsom salts) are the most widely used materials in dry fertilizer formulation. Other materials containing Magnesium are magnesia (MgO, 55% Mg), magnesium nitrate [Mg(NO3)2. 16% Mg], magnesium silicate (basic slag, 3 to 4 % Mg; serpentine, 26% Mg), magnesium chloride solution (MgCl2 ( 10 H20, 8 to 9% Mg), synthetic chelates (2 to 4% Mg), and natural organic complexing substances (4 to 9% Mg). MgSO4, MgCl2, Mg(NO3)2, and synthetic and natural magnesium chelates are well-suited for application in clear liquids and foliar sprays. Magnesium deficiency of citrus trees in California is frequently corrected by foliar applications of Mg(NO3)2. In some tree-fruit growing areas, MgSO4 solutions are applied to maintain levels, and in seriously deficient orchards several annual applications are necessary. K2SO4 ¸ MgSO4 are the most widely used magnesium additives in suspensions. Special suspension grade [100% passing through a 20-mesh screen] of this material is available commercially. Magnesium content in animal and municipal waste is similar to S content and can therefore be used to supply sufficient magnesium.
Manganese in Soil
Mineral manganese. Manganese concentration in the earth's crust average 1000 ppm, and manganese is found in most iron-magnesium rocks. Manganese, when released through weathering of primary rocks, will combine with O2 to form secondary minerals, including pyrolusite (MnO2), hausmannite (Mn3O4), and manganite (MnOOH). Pyrolusite and manganite are the most abundant.
Total manganese in soils generally range between 20 and 3,000 ppm and averages about 600 ppm. Manganese in soils occurs as various oxides and hydroxide coated on soil particles, deposited in cracks and veins, and mixed with iron oxides and other soil constituents.
Soil solution manganese. The principal species in solution is Mn²+ , which decreases 100-fold for each unit increase in pH, similar to the behavior of other divalent metal cations. The concentration of Mn²+, in solution is predominately controlled by MnO2. Concentration of Mn²+ in the soil solution of the acidic and neutral soils is commonly in the range of 0.01 to 1 ppm, with organically complexed Mn²+ comprising about 90 percent of solution Mn²+. Plants take up Mn²+, which moves to their root surface by diffusion.
Manganese in soil solutions is greatly increased under acidic, low-redox conditions. In extremely acidic soils, Mn²+ solubility can be sufficiently great to cause toxicity problems in sensitive plant species.
Interaction with other nutrients
High levels of copper, iron, or zinc, can reduce manganese uptake by plants. Addition of acid-forming NH4+ to soil will enhance manganese uptake.
Plant Factors
Several plant species exhibit differences in sensitivity to manganese deficiency. These differences in the response of manganese deficient and manganese inefficient plants are due to internal factors rather than to the facts of the plants on the soil. Reductive capacity at the root may be the factor restricting manganese uptake and translocation. There may also be significant differences in the amounts and properties of root exudates generated by plants, which can influence Mn²+ availability. It is possible that plant characteristics possessed by irony fission plants may similarly influence manganese uptake in plants and their tolerance to manganese stress.
Manganese sources
Organic manganese. The manganese concentration in most animal wastes is similar to zinc, ranging between 0.01 and 0.05% (0.2and 1 lb. / t). Thus, with most manures, average application rates will provide sufficient plant available manganese. As with iron, zinc, and copper, the primary benefits of organic waste application is increased organic material and associated natural chelation properties that increased manganese concentration in soil solution and plant availability. As with the other micronutrients, manganese content in municipal waste varies greatly depending on the stores. On average, manganese content is about half the copper content (0.05%, or one pound per ton).
Organic manganese. Manganese sulfate is widely used for correction of manganese deficiency and may be soil or foliar applied. In addition to organic manganese fertilizers, natural organic complexes and chelated manganese are available and are usually foliar applied.
Manganese oxide (MnO) is only slightly water soluble, but it is usually a satisfactory source of manganese. Manganese oxide must be finely ground to be affected. Rates of manganese applications range from 1 to 25 lbs. per acre; higher rates are recommended for broadcast application, while lower rates are foliar applied. Band-applied manganese is generally more effective than broadcast manganese, and band treatments are usually about one-half of the broadcast rates. Oxidation to less available forms of manganese is apparently delayed with band-applied manganese. Applications at the higher rates may be required on organic soils. Band application of manganese in combination with N-P-K fertilizers is commonly practiced.
Broadcast application of manganese chelates and natural organic complexes is not normally advised because soil calcium or iron can replace manganese in these chelates, and the freed manganese is usually converted to unavailable forms. Meanwhile, the more available chelated calcium or iron probably accentuates the manganese deficiency. Limestone or high-pH-induced manganese deficiency can be rectified by acidification resulting from the use of sulfur or other assets-forming materials.

Manganese - Functions in plant or soil
It has a role in production of chlorophyll but is not a component

It is involved in electron transfer reactions

Involved in enzyme systems, arginase and phosphotransferase

Involved in enzyme systems of sugar metabolism

Participates in oxygen-evolving system of photosynthesis

Involved in electron transport in chloroplasts

Involved in transfer of electrons from water to the photosynthetic II protein fraction

It accelerates germination and maturity
Manganese - Special considerations
Its solubility increases 100 fold per unit drop in pH - can be toxic in low pH soils

Manganese concentrated in leaves and stems - seeds contain only small amounts

High concentration of Mn in soil can lead to poor iron absorption
Manganese - The conditions associated with deficiencies
High soil pH

High organic soils

Cool wet soil conditions

Overlimed soils - High calcium levels
Manganese - Deficiency symptoms
Corn & Grain Sorghum
Interveinal chlorosis with general stunting similar to iron deficiency except iron is seldom short on high organic matter soils
Small Grains
Marginal gray and brown necrotic spots and streaks appearing on basal portion of leaves

Ends of affected leaves may stay green for an extended time

On older affected leaves the spots are oval and gray brown
Soybeans
Interveinal chlorosis

As deficiency becomes more severe, leaves become pale green, then yellow

Brown necrotic spots develop as deficiency becomes more pronounced

Veins remain darker as compared to iron deficiency
Zinc (Zn)
Zinc is involved in many enzymatic activities, but it is not known whether it acts as a functional, structural, or regulatory cofactor.
Zinc - Functions in plant or soil
Involved in large number of enzymes - including dehydrogenases, aldolases, isomerases, transphosphorylases, RNA and DNA polymerases

Involved in carbohydrate metabolism

Involved in the rate of protein synthesis
Zinc - Special considerations
Availability enhanced significantly by presence of mycorrhizal fungi in the soil

It is not subject to oxidation-reduction reactions in soil-plant system

It is quite immobile in the soil

It will bond strongly with sulfide formed from decomposing humus under anaerobic conditions

Solubility increases 100 fold for each pH unit lowered
Zinc - The conditions associated with deficiencies
High pH soils

Calcareous soils

Overlimed soils

Sandy soils

Soils where anaerobic decomposition is present

High soil phosphorus levels - Varies by crop

Cold wet soils
Zinc - Deficiency symptoms
Corn
Appear within first 2 weeks after emergence

Broad band of chloritic tissue on one or both sides of leaf midrib - most pronounced towards base of leaf

Young leaves most severely affected

Delayed maturity and reduced yields
Grain Sorghum
Similar to corn
Small Grain
Similar to corn
Soybeans
Chlorosis of younger leaves

Chlorosis may extend to all leaves on plant

Total chlorosis without green veins
Silica (Si)
Silica is one of the most abundant elements on the surface of the earth. Silica contributes to the structure of cell walls. Concentrations of up to 10% occur in silica rich plants. Silica primarily impregnates the walls of epidermis and vascular tissues, where it appears to strengthen the cell wall, reduce water loss, and retard fungal infection.
The involvement of silica in root functions is believed to be its contribution to the drought tolerance of crops. Although no biochemical role for silica in plant development has been positively identified, it has been proposed that in enzyme-silicon complexes they act as protectors or regulators of photosynthesis and enzyme activity.
The beneficial effects of silicon have been attributed to corrections of soil toxicity arising from high levels of available manganese, iron, and aluminum; plant disease resistance; increased availability of phosphorus; and reduced transpiration.
Silica - Functions in plant or cell
In epidermal cell walls silica reduces water loss by cuticular transpiration

Silica acts as a barrier against invasion of parasites and pathogens in endodermis cells of roots

Silica increases epidermal layer of leaves resistance to fungal attacks.

Silica is associated with incorporation of inorganic phosphate into ATP, ADP, and sugar phosphates
Silica - Special considerations
Because of the abundance of silica in the soil, it is difficult to prove it is an essential micronutrient for higher plants

Silica reduced manganese and iron toxicity where soil levels are excessive
Silica - The conditions associated with deficiencies
Undefined
Silica - Deficiency symptoms
Wetland Rice
Reduced vegetative growth and grain production
Sugarcane
Drastic reduction in growth

Leaf freckling on leaf blades directly exposed to full sunlight
Sulfur (S)
Although more than 95% of soil sulfur is bonded in organic forms and present in the upper layers of most soils, these reserves are not readily available to the plant.
Forms of Sulfur in Plants:
Sulfur is absorption by plant roots almost exclusively as sulfate, SO4-². Small quantities of SO2 can be absorbed through plant leaves and utilized within plants, but high concentrations are toxic. Typically concentrations of sulfur in plants range between 0.1 and 0.5%. Among the families of crop plants sulfur content increases in order Gramineae < Leguminosae < Cruciferae and is reflected in the differences in sulfur content of their seeds: 0.18-0.19%, 0.25-0.3%, and 1.1-1.7%, respectively.
Functions of Sulfur in Plants
Sulfur is required for synthesis of the S-containing amino acids, which are essential components of protein. Approximately 90% of the sulfur in plants is found in these amino acids. Increasing sulfur availability increase sulfur content in leaves, which increases sulfur containing amino acids.
Plants suffering sulfur deficiency accumulate non-protein nitrogen in the form of NH2 and NH3. It is apparent that sulfur fertilization improves the quality of this forage by narrowing the nitrogen to sulfur ratio. A Nitrogen to sulfur ratio of between 9:1 and 12: 1 is needed for effective use of nitrogen by rumen and microorganisms. This beneficial effect of sulfur fertilization on improving crop quality through reductions in the nitrogen to sulfur ratio is important in animal nutrition.
Ag-Gel is a naturally occurring micronutrient plant fertilizer concentrated into a soluble silicate gel. Produced from naturally occurring micronutrient mineral sources, Ag-Gel is a semi-permeable gel membrane that absorbs and holds over 700% its dry weight in water. When applied to the soil it creates a nutrient rich moisture barrier which helps reduce evaporation from the soil while providing plants essential nutrients they need to thrive.

The Solution to our Chronic Mineral Deficiency Now!
by Dawn Adrienne Taylor
Information has finally reached the daily press warning of the link between
mineral-deficient foods and degenerative diseases. But what can we
do to improve our health immediately and prevent future disease?
It took almost 30 years of sourcing optimum nutrition before
I discovered a unique 75 organic plant-derived mineral
supplement that is transforming my health
and that of countless others.
"Minerals in the soil control the metabolism of plants, animals and man.
All of life will be either healthy or unhealthy according to the fertility of the soil."
This was a statement made by Dr Alexus Carrel, Nobel Prize Winner, in 1912. Almost a hundred years later, agriculturist and writer, Graham Harvey, wrote in The Daily Telegraph , 18 February 2006: "Britain's once fertile soil has been systematically stripped of its crucial minerals by industrial farming, leaving our fruit and vegetables tasteless and a nation in chronic ill health."
William Albrecht (1896-1974 Illinois), referred to as the Father of Soil Research for his pioneering studies of the effects of infertile soil on plants and animals, warned in 1930s that if the land was not remineralised, there would be a massive increase in human degenerative diseases.
under the circumstances of the case the demand for entry or inspection is arbitrary and capricious, an abuse of discretion, or otherwise not in accordance with law.
Iron Mountain Mine and T.W. Arman intervene, "two miners"
forbidden from taking petitioners' land for the purpose of conferring a private benefit on a particular private party. See Midkiff, 467 U.S. , at 245
no legitimate purpose of government and would thus be void"); Missouri Pacific R. Co. v. Nebraska , 164 U.S. 403 (1896
evidence of an illegitimate purpose in this case. 6 when this Court began applying the Fifth Amendment to the States at the close of the 19th century, it embraced the broader and more natural interpretation of public use as "public purpose." See, e.g. , Fallbrook Irrigation Dist . v. Bradley , 164 U.S. 112 , 158—164 (1896). Thus, in a case upholding a mining company's use of an aerial bucket line to transport ore over property it did not own, Justice Holmes' opinion for the Court stressed "the inadequacy of use by the general public as a universal test." Strickley v. Highland Boy Gold Mining Co., 200 U.S. 527 , 531 (1906). 9 We have repeatedly and consistently rejected that narrow test ever since. 10
Reaffirming Berman 's deferential approach to legislative judgments in this field, we concluded that the State's purpose of eliminating the "social and economic evils of a land oligopoly" qualified as a valid public use. 467 U.S. , at 241—242. Our opinion also rejected the contention that the mere fact that the State immediately transferred the properties to private individuals upon condemnation somehow diminished the public character of the taking. "[I]t is only the taking's purpose, and not its mechanics," we explained, that matters in determining public use. Id. , at 244.
Our earliest cases in particular embodied a strong theme of federalism, emphasizing the "great respect" that we owe to state legislatures and state courts in discerning local public needs. See Hairston v.Danville & Western R. Co ., 208 U.S. 598 , 606—607 (1908) (noting that these needs were likely to vary depending on a State's "resources, the capacity of the soil, the relative importance of industries to the general public welfare, and the long-established methods and habits of the people"). 11 For more than a century, ourpublic use jurisprudence has wisely eschewed rigid formulas and intrusive scrutiny in favor of affording legislatures broad latitude in determining what public needs justify the use of the takings power
Quite simply, the government's pursuit of a public purpose will often benefit individual private parties. For example, in Midkiff , the forced transfer of property conferred a direct and significant benefit on those lessees who were previously unable to purchase their homes
"When the legislature's purpose is legitimate and its means are not irrational, our cases make clear that empirical debates over the wisdom of takings–no less than debates over the wisdom of other kinds of socioeconomic legislation–are not to be carried out in the federal courts." Midkiff, 467 U.S. , at 242. 20 Indeed, earlier this Term we explained why similar practical concerns (among others) undermined the use of the "substantially advances" formula in our regulatory takings doctrine. See Lingle v. Chevron U.S. A. Inc. , 544 U.S. ___, ___ (2005) (slip op., at 14—15) (noting that this formula "would empower–and might often require–courts to substitute their predictive judgments for those of elected legislatures and expert agencies"). The disadvantages of a heightened form of review are especially pronounced in this type of case. Orderly implementation of a comprehensive redevelopment plan obviously requires that the legal rights of all interested parties be established before new construction can be commenced. A constitutional rule that required postponement of the judicial approval of every condemnation until the likelihood of success of the plan had been assured would unquestionably impose a significant impediment to the successful consummation of many such plans.
1. "[N]or shall private property be taken for public use, without just compensation." U.S. Const., Amdt. 5. That Clause is made applicable to the States by the Fourteenth Amendment . See Chicago, B. & Q. R. Co. v. Chicago, 166 U.S. 226 (1897).
2. Various state agencies studied the project's economic, environmental, and social ramifications. As part of this process, a team of consultants evaluated six alternative development proposals for the area, which varied in extensiveness and emphasis. The Office of Planning and Management, one of the primary state agencies undertaking the review, made findings that the project was consistent with relevant state and municipal development policies. See 1 App. 89—95.
3. In the remainder of the opinion we will differentiate between the City and the NLDC only where necessary.
4. While this litigation was pending before the Superior Court, the NLDC announced that it would lease some of the parcels to private developers in exchange for their agreement to develop the land according to the terms of the development plan. Specifically, the NLDC was negotiating a 99-year ground lease with Corcoran Jennison, a developer selected from a group of applicants. The negotiations contemplated a nominal rent of $1 per year, but no agreement had yet been signed. See 268 Conn. 1, 9, 61, 843 A. 2d 500, 509—510, 540 (2004).
5. See also Calder v. Bull , 3 Dall. 386, 388 (1798) ("An act of the Legislature (for I cannot call it a law) contrary to the great first principles of the social compact, cannot be considered a rightful exercise of legis-
lative authority… . A few instances will suffice to explain what I
mean… [A] law that takes property from A. and gives it to B: It is against all reason and justice, for a people to entrust a Legislature with such powers; and, therefore, it cannot be presumed that they have done it. The genius, the nature, and the spirit, of our State Governments, amount to a prohibition of such acts of legislation; and the general principles of law and reason forbid them" (emphasis deleted)).
6. See 268 Conn., at 159, 843 A. 2d, at 595 (Zarella, J., concurring in part and dissenting in part) ("The record clearly demonstrates that the development plan was not intended to serve the interests of Pfizer, Inc., or any other private entity, but rather, to revitalize the local economy by creating temporary and permanent jobs, generating a significant increase in tax revenue, encouraging spin-off economic activities and maximizing public access to the waterfront"). And while the City intends to transfer certain of the parcels to a private developer in a long-term lease–which developer, in turn, is expected to lease the office space and so forth to other private tenants–the identities of those private parties were not known when the plan was adopted. It is, of course, difficult to accuse the government of having taken A 's property to benefit the private interests of B when the identity of B was unknown.
7. See, e.g. , Dayton Gold & Silver Mining Co. v. Seawell , 11 Nev. 394, 410, 1876 WL 4573, *11 (1876) ("If public occupation and enjoyment of the object for which land is to be condemned furnishes the only and true test for the right of eminent domain, then the legislature would certainly have the constitutional authority to condemn the lands of any private citizen for the purpose of building hotels and theaters. Why not? A hotel is used by the public as much as a railroad. The public have the same right, upon payment of a fixed compensation, to seek rest and refreshment at a public inn as they have to travel upon a railroad").
8. From upholding the Mill Acts (which authorized manufacturers dependent on power-producing dams to flood upstream lands in exchange for just compensation), to approving takings necessary for the economic development of the West through mining and irrigation, many state courts either circumvented the "use by the public" test when necessary or abandoned it completely. See Nichols, The Meaning of Public Use in the Law of Eminent Domain, 20 B. U. L. Rev. 615, 619—624 (1940) (tracing this development and collecting cases). For example, in rejecting the "use by the public" test as overly restrictive, the Nevada Supreme Court stressed that "[m]ining is the greatest of the industrial pursuits in this state. All other interests are subservient to it. Our mountains are almost barren of timber, and our valleys could never be made profitable for agricultural purposes except for the fact of a home market having been created by the mining developments in different sections of the state. The mining and milling interests give employment to many men, and the benefits derived from this business are distributed as much, and sometimes more, among the laboring classes than with the owners of the mines and mills. … The present prosperity of the state is entirely due to the mining developments already made, and the entire people of the state are directly interested in having the future developments unobstructed by the obstinate action of any individual or individuals." Dayton Gold & Silver Mining Co. , 11 Nev. , at 409—410, 1876 WL, at *11.
9. See also Clark v. Nash, 198 U.S. 361 (1905) (upholding a statute that authorized the owner of arid land to widen a ditch on his neighbor's property so as to permit a nearby stream to irrigate his land).
10. See, e.g. , Mt. Vernon-Woodberry Cotton Duck Co. v. Alabama Interstate Power Co. , 240 U.S. 30 , 32 (1916) ("The inadequacy of use by the general public as a universal test is established"); Ruckelshaus v. Monsanto Co. , 467 U.S. 986 , 1014—1015 (1984) ("This Court, however, has rejected the notion that a use is a public use only if the property taken is put to use for the general public").
11. See also Clark , 198 U.S., at 367—368; Strickley v. Highland Boy Gold Mining Co., 200 U.S. 527 , 531 (1906) ("In the opinion of the legislature and the Supreme Court of Utah the public welfare of that State demands that aerial lines between the mines upon its mountain sides and railways in the valleys below should not be made impossible by the refusal of a private owner to sell the right to cross his land. The Constitution of the United States does not require us to say that they are wrong"); O'Neill v. Leamer, 239 U.S. 244 , 253 (1915) ("States may take account of their special exigencies, and when the extent of their arid or wet lands is such that a plan for irrigation or reclamation according to districts may fairly be regarded as one which promotes the public interest, there is nothing in the Federal Constitution which denies to them the right to formulate this policy or to exercise the power of eminent domain in carrying it into effect. With the local situation the state court is peculiarly familiar and its judgment is entitled to the highest respect").
12. Cf. Village of Euclid v. Ambler Realty Co. , 272 U.S. 365 (1926).
13. It is a misreading of Berman to suggest that the only public use upheld in that case was the initial removal of blight. See Reply Brief for Petitioners 8. The public use described in Berman extended beyond that to encompass the purpose of developing that area to create conditions that would prevent a reversion to blight in the future. See 348 U.S. , at 34—35 ("It was not enough, [the experts] believed, to remove existing buildings that were insanitary or unsightly. It was important to redesign the whole area so as to eliminate the conditions that cause slums. . . . The entire area needed redesigning so that a balanced, integrated plan could be developed for the region, including not only new homes, but also schools, churches, parks, streets, and shopping centers. In this way it was hoped that the cycle of decay of the area could be controlled and the birth of future slums prevented"). Had the public use in Berman been defined more narrowly, it would have been difficult to justify the taking of the plaintiff's nonblighted department store.
14. Any number of cases illustrate that the achievement of a public good often coincides with the immediate benefiting of private parties. See, e.g. , National Railroad Passenger Corporation v. Boston & Maine Corp., 503 U.S. 407 , 422 (1992) (public purpose of "facilitating Amtrak's rail service" served by taking rail track from one private company and transferring it to another private company); Brown v. Legal Foundation of Wash. , 538 U.S. 216 (2003) (provision of legal services to the poor is a valid public purpose). It is worth noting that in Hawaii Housing Authority v. Midkiff, 467 U.S. 229 (1984), Monsanto , and Boston & Maine Corp ., the property in question retained the same use even after the change of ownership.
15. Notably, as in the instant case, the private developers in Berman were required by contract to use the property to carry out the redevelopment plan. See 348 U.S. , at 30.
16. Nor do our cases support Justice O'Connor's novel theory that the government may only take property and transfer it to private parties when the initial taking eliminates some "harmful property use." Post , at 8 (dissenting opinion). There was nothing "harmful" about the nonblighted department store at issue in Berman , 348 U.S. 26 ; see also n. 13, supra; nothing "harmful" about the lands at issue in the mining and agriculture cases, see, e.g. , Strickley , 200 U.S. 527 ; see also nn. 9, 11, supra; and certainly nothing "harmful" about the trade secrets owned by the pesticide manufacturers in Monsanto , 467 U.S. 986 . In each case, the public purpose we upheld depended on a private party's future use of the concededly nonharmful property that was taken. By focusing on a property's future use, as opposed to its past use, our cases are faithful to the text of the Takings Clause. See U.S. Const., Amdt. 5. ("[N]or shall private property be taken for public use, without just compensation"). Justice O'Connor's intimation that a "public purpose" may not be achieved by the action of private parties, see post , at 8, confuses the purpose of a taking with its mechanics , a mistake
we warned of in Midkiff , 467 U.S. , at 244. See also Berman , 348 U.S. , at 33—34 ("The public end may be as well or better served through
an agency of private enterprise than through a department of
government").
17. Courts have viewed such aberrations with a skeptical eye. See, e.g. , 99 Cents Only Stores v. Lancaster Redevelopment Agency , 237 F. Supp. 2d 1123 (CD Cal. 2001); cf. Cincinnati v. Vester , 281 U.S. 439 , 448 (1930) (taking invalid under state eminent domain statute for lack of a reasoned explanation). These types of takings may also implicate other constitutional guarantees. See Village of Willowbrook v. Olech , 528 U.S. 562 (2000) (per curiam).
18. Cf. Panhandle Oil Co. v. Mississippi ex rel. Knox, 277 U.S. 218 , 223 (1928) (Holmes, J., dissenting) ("The power to tax is not the power to destroy while this Court sits").
19. A parade of horribles is especially unpersuasive in this context, since the Takings Clause largely "operates as a conditional limitation, permitting the government to do what it wants so long as it pays the charge." Eastern Enterprises v. Apfel , 524 U.S. 498 , 545 (1998) (Kennedy, J., concurring in judgment and dissenting in part). Speaking of the takings power, Justice Iredell observed that "[i]t is not sufficient to urge, that the power may be abused, for, such is the nature of all power–such is the tendency of every human institution: and, it might as fairly be said, that the power of taxation, which is only circumscribed by the discretion of the Body, in which it is vested, ought not to be granted, because the Legislature, disregarding its true objects, might, for visionary and useless projects, impose a tax to the amount of nineteen shillings in the pound. We must be content to limit power where we can, and where we cannot, consistently with its use, we must be content to repose a salutory confidence." Calder , 3 Dall., at 400 (opinion concurring in result).
20. See also Boston & Maine Corp., 503 U.S., at 422—423 ("[W]e need not make a specific factual determination whether the condemnation will accomplish its objectives"); Monsanto , 467 U.S., at 1015, n. 18 ("Monsanto argues that EPA and, by implication, Congress, misapprehended the true 'barriers to entry' in the pesticide industry and that the challenged provisions of the law create, rather than reduce, barriers to entry… . Such economic arguments are better directed to Congress. The proper inquiry before this Court is not whether the provisions in fact will accomplish their stated objectives. Our review is limited to determining that the purpose is legitimate and that Congress rationally could have believed that the provisions would promote that objective").
21. The amici raise questions about the fairness of the measure of just compensation. See, e.g. , Brief for American Planning Association et al. as Amici Curiae 26—30. While important, these questions are not before us in this litigation.
22. See, e.g. , County of Wayne v. Hathcock , 471 Mich. 445, 684 N. W. 2d 765 (2004).
23. Under California law, for instance, a city may only take land for economic development purposes in blighted areas. Cal. Health & Safety Code Ann. §§33030—33037 (West 1997). See, e.g. , Redevelopment Agency of Chula Vista v. Rados Bros ., 95 Cal. App. 4th 309 (2002).
24. For example, some argue that the need for eminent domain has been greatly exaggerated because private developers can use numerous techniques, including secret negotiations or precommitment strategies, to overcome holdout problems and assemble lands for genuinely profitable projects. See Brief for Jane Jacobs as Amicus Curiae 13—15; see also Brief for John Norquist as Amicus Curiae . Others argue to the contrary, urging that the need for eminent domain is especially great with regard to older, small cities like New London , where centuries of development have created an extreme overdivision of land and thus a real market impediment to land assembly. See Brief for Connecticut Conference for Municipalities et al. as Amici Curiae 13, 21; see also Brief for National League of Cities et al. as Amici Curiae .
Clearly, there is no basis for exempting economic development from our traditionally broad understanding of public purpose.
Section 489. Civil remedies and penalties.
(a) Immunity of officers or employees of Government.
Exempts officers and employees of the Government disposing of property under Property Act from liability with respect to such disposition, except for their own fraud, and from liability for the collection of any purchase price determined to be uncollectible.
(b) Fraudulent tricks, schemes, or devices.
Deals with the civil liability of persons who engage in fraudulent activities for obtaining any payment, property, or other benefit from the United States in connection with procurement, transfer, or disposition of property.
(c) Jurisdiction and venue.
Confers jurisdiction on the courts to hear, try, and determine the suits provided for in subsection (b).
(d) Additional remedies.
Provides that civil remedies provided for under this section shall be in addition to all other criminal penalties and civil remedies provided by law.
SUBCHAPTER V--URBAN LAND UTILIZATION
Section 531. Declaration of purpose and policy.
Directs that urban land transactions (acquisition, use, and disposition) entered into for GSA or on behalf of other Federal agencies, to the greatest extent practicable, be consistent with zoning and land-use practices and in accordance with planning and development objectives of the local governments and local planning agencies concerned.
Section 532. Disposal of urban lands.
Directs the Administrator, prior to offering urban land for sale, to notify and provide the local zoning office an opportunity of zoning for the use of such land in accordance with local comprehensive planning. Further directs the Administrator to furnish prospective purchases with information concerning zoning and availability of utilities to urban property.
Section 533. Acquisition or change of use of real property.
Directs the Administrator, when proposing to acquire or change the use of any real property situated in an urban area, to notify the local zoning and land-use office and, to the extent practical, comply with and conform to regulations and the planning and development objectives of the local government.
Section 534. Waiver of procedures for disposal of urban lands, acquisition or change of use of real property.
Authorizes the waiver of sections 532 and 533 during national emergencies.
Section 535. Definitions.
Provides the definition of terms used in Subchapter V--Urban Land Utilization.
SUBCHAPTER VI--SELECTION OF ARCHITECTS AND ENGINEERS
Section 541. Definitions.
Provides the definition of terms used in Subchapter VI.
Section 542. Congressional declaration of policy.
States the intent of Congress that the Federal Government publicly announce all requirements for architectural and engineering services, and to negotiate contracts for such services on the basis of demonstrated competence, qualifications and fair and reasonable prices.
Section 543. Requests for data on architectural and engineering services.
Directs an agency head, for each proposed project, to evaluate statements of qualifications and performance data and conduct discussions with no less than 3 firms and select therefrom, in order of preference, no less than 3 firms deemed to be the most qualified to perform the services required.
Section 544. Negotiation of contracts for architectural and engineering services.
(a) Negotiation with highest qualified firm.
Directs the agency head to negotiate a contract with qualified firm at fair and reasonable compensation taking into account the estimated value of the services to be rendered, the scope, complexity and professional nature thereof.
(b) Negotiation with second and third, etc., most qualified firms.
Should the agency head be unable to negotiate a satisfactory contract with the highest qualified firm, negotiates should be formally terminated. The agency head should then undertake negotiations with the second most qualified firm. Failing accord with the second firm, the agency head should terminate negotiations and undertake negotiations with the third most qualified.
(c) Selection of additional firms in event of failure of negotiation with selected firms.
Failing to negotiate a satisfactory contract with any of the selected firms, the agency head should select additional firms in order of their competence and qualification and continue negotiations in accordance with this section until an agreement is reached.
Fraud, deception and lies in research reveal how science is (mostly) self-correcting
From the July 2010 Scientific American Magazine | By Michael Shermer
In his 1974 commencement speech at the California Institute of Technology, Nobel laureate physicist Richard P. Feynman articulated the foundation of scientific integrity: "The first principle is that you must not fool yourself—and you are the easiest person to fool.... After you've not fooled yourself, it's easy not to fool other scientists. You just have to be honest in a conventional way after that."
Unfortunately, says Feynman's Caltech colleague David Goodstein in his new book On Fact and Fraud: Cautionary Tales from the Front Lines of Science (Princeton University Press, 2010), some scientists do try to fool their colleagues, and believing that everyone is conventionally honest may make a person more likely to be duped by deliberate fraud. Nature may be subtle, but she does not intentionally lie. People do. Why some scientists lie is what Goodstein wants to understand. He begins by debunking myths about science such as: "A scientist should never be motivated to do science for personal gain, advancement or other rewards." "Scientists should always be objective and impartial when gathering data." "Scientists must never believe dogmatically in an idea or use rhetorical exaggeration in promoting it." "Scientists should never permit their judgments to be affected by authority." These and many other maxims just do not reflect how science works in practice.
Knowing that scientists are highly motivated by status and rewards, that they are no more objective than professionals in other fields, that they can dogmatically defend an idea no less vehemently than ideologues and that they can fall sway to the pull of authority allows us to understand that, in Goodstein's assessment, "injecting falsehoods into the body of science is rarely, if ever, the purpose of those who perpetrate fraud. They almost always believe that they are injecting a truth into the scientific record." Goodstein should know because his job as the vice provost of Caltech was to investigate allegations of scientific misconduct. From his investigations Goodstein found three risk factors present in nearly all cases of scientific fraud. The perpetrators, he writes, "1. Were under career pressure; 2. Knew, or thought they knew, what the answer to the problem they were considering would turn out to be if they went to all the trouble of doing the work properly; and 3. Were working in a field where individual experiments are not expected to be precisely reproducible."
To detect fraud, we must first define it, and Goodstein does: "Research misconduct is defined as fabrication, falsification, or plagiarism in proposing, performing, or reviewing research, or in reporting research results." Next there must "be significant departure from accepted practices of the scientific community." Then, the misconduct must be "committed intentionally, or knowingly, or in reckless disregard of accepted practices," and finally, as in any court of law, the fraud charge must be proved by a preponderance of evidence.
Clear-cut cases of fraud include the twin studies of British psychologist Cyril L. Burt (who faked so many twins that he had to fabricate additional twin researchers), the Sloan-Kettering Institute cancer researcher William Summerlin's experiments on inducing healthy black skin grafts on white mice (which he was caught enhancing with a black felt-tipped pen), physicist Victor Ninov's alleged discovery of element 118 (predicted by others so he faked data for its existence), and of course the famous Piltdown Man hoax (which turned out to be the jaw of an orangutan dyed to look old). Other cases are not so clear. Martin Fleischmann and Stanley Pons's "discovery" of cold fusion, Goodstein concludes, was most likely a case of scientists who "convince themselves that they are in the possession of knowledge that does not in fact exist." This self-deception is distinctly different from deliberate deception.
So some scientists sin, it's true. Given the fiercely competitive nature of research funding and the hardscrabble intensity of scientific status seeking, it is surprising that fraud isn't more rampant. The reason that it is so rare (compared with, say, corruption in politics) is that science is designed to detect deception (of one's self and others) through colleague collaboration, graduate student mentoring, peer review, experimental corroboration and results replication. The general environment of openness and honesty, though mythic in its idealized form, nonetheless exists and in the long run weeds out the cheats and exposes frauds and hoaxes, as history has demonstrated.
INVESTIGATION OF EPA-DOJ MALICE, FRAUD, AND DECEIT
FIRST INTERVENTION 1, 2, 3, FILED MARCH 20, 2008
We consider a question that has split the federal courts:
May a non-settling PRP intervene in litigation to oppose a consent decree incorporating a settlement that, if approved, would bar contribution from the settling PRP?
We join the Eighth and Tenth Circuits in holding that the answer is "yes."
in looking at the substance of the matter, they can see that it "is a clear, unmistakable infringement of rights secured by the fundamental law." Booth v. Illinois , 184 U.S. 425 , 429 .
States may make whatever laws they wish (consistent with their State Constitutions) except as prohibited by the US Constitution. Only Laws made by Congress, which are pursuant to the Constitution, qualify as part of the General Government Law of the Land.
This Constitution, and the Laws of the United States which shall be made in Pursuance thereof … shall be the supreme Law of the Land; and the Judges in every State shall be bound thereby, any Thing in the Constitution or Laws of any State to the Contrary notwithstanding. [emphasis added]
"Though this was the intent of the Congress [to waive sovereign immunity] in passing the 1972 Federal Water Pollution Control Act Amendments, the Supreme Court, encouraged by Federal agencies, has misconstrued the original intent." S. Rep. No. 370, 95th Cong., 1st Sess. 67 (1977), reprinted in 1977 U.S.C.C.A.N. 4326, 4392. See Clean Air Act Amendments of 1977, Pub. L. No. 95-95, [section] 116, 91 Stat. 711 (1977); see also Clean Water Act Amendments of 1977, Pub. L. 217, [subsection] 60, 61(a), 91 Stat. 1597, 1598 (1977).
The people are the only legitimate fountain of power, and it is from them that the constitutional charter, under which the several branches of government hold their power, is derived.
James Madison
Parents wonder why the streams are bitter, when they themselves have poisoned the fountain.
John Locke
From such a gentle thing, from such a fountain of all delight, my every pain is born.
Michelangelo
Look within. Within is the fountain of good, and it will ever bubble up, if thou wilt ever dig.
Marcus Aurelius
Words that everyone once used are now obsolete, and so are the men whose names were once on everyone's lips: Camillus, Caeso, Volesus, Dentatus, and to a lesser degree Scipio and Cato, and yes, even Augustus, Hadrian, and Antoninus are less spoken of now than they were in their own days. For all things fade away, become the stuff of legend, and are soon buried in oblivion. Mind you, this is true only for those who blazed once like bright stars in the firmament, but for the rest, as soon as a few clods of earth cover their corpses, they are 'out of sight, out of mind.' In the end, what would you gain from everlasting remembrance? Absolutely nothing. So what is left worth living for? This alone: justice in thought, goodness in action, speech that cannot deceive, and a disposition glad of whatever comes, welcoming it as necessary, as familiar, as flowing from the same source and fountain as yourself. (IV. 33, trans. Scot and David Hicks)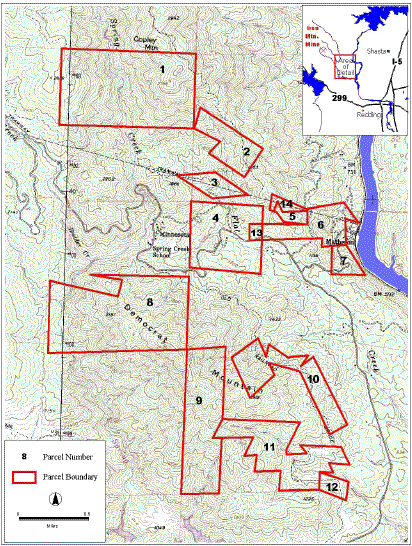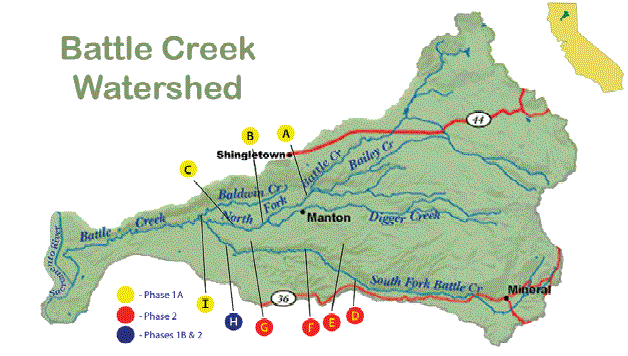 TITLE 5 > PART I > CHAPTER 3 > § 301 Miner's Apex Law Application
§ 301. Departmental regulations - Creation by General Mining Law
The head of an Executive department or military department may prescribe regulations for the government of his department, the conduct of its employees, the distribution and performance of its business, and the custody, use, and preservation of its records, papers, and property. This section does not authorize withholding information from the public or limiting the availability of records to the public.
§ 302. Delegation of authority
(a) For the purpose of this section, "agency" has the meaning given it by section 5721 of this title. (b) In addition to the authority to delegate conferred by other law, the head of an agency may delegate to subordinate officials the authority vested in him— (1) by law to take final action on matters pertaining to the employment, direction, and general administration of personnel under his agency; and (2) by section 3702 of title 44 to authorize the publication of advertisements, notices, or proposals.
§ 305. Systematic agency review of operations
(a) For the purpose of this section, "agency" means an Executive agency, but does not include— (1) a Government controlled corporation; (2) the Tennessee Valley Authority; (3) the Virgin Islands Corporation; (4) the Atomic Energy Commission; (5) the Central Intelligence Agency; (6) the Panama Canal Commission; or (7) the National Security Agency, Department of Defense. (b) Under regulations prescribed and administered by the President, each agency shall review systematically the operations of each of its activities, functions, or organization units, on a continuing basis. (c) The purpose of the reviews includes— (1) determining the degree of efficiency and economy in the operation of the agency's activities, functions, or organization units; (2) identifying the units that are outstanding in those respects; and (3) identifying the employees whose personal efforts have caused their units to be outstanding in efficiency and economy of operations.
§ 306. Strategic plans
(a) No later than June 30th, 2010, the head of each agency shall submit to the Director of the Office of Management and Budget and to the Congress a strategic plan for program activities. Such plan shall contain— (1) a comprehensive mission statement covering the major functions and operations of the agency; (2) general goals and objectives, including outcome-related goals and objectives, for the major functions and operations of the agency; (3) a description of how the goals and objectives are to be achieved, including a description of the operational processes, skills and technology, and the human, capital, information, and other resources required to meet those goals and objectives; (4) a description of how the performance goals included in the plan required by section 1115 (a) of title 31 shall be related to the general goals and objectives in the strategic plan; (5) an identification of those key factors external to the agency and beyond its control that could significantly affect the achievement of the general goals and objectives; and (6) a description of the program evaluations used in establishing or revising general goals and objectives, with a schedule for future program evaluations. (b) The strategic plan shall cover a period of not less than five years forward from the fiscal year in which it is submitted. The strategic plan shall be updated and revised at least every three years, except that the strategic plan for the Department of Defense shall be updated and revised at least every four years. (c) The performance plan required by section 1115 of title 31 shall be consistent with the agency's strategic plan. A performance plan may not be submitted for a fiscal year not covered by a current strategic plan under this section. (d) When developing a strategic plan, the agency shall consult with the Congress, and shall solicit and consider the views and suggestions of those entities potentially affected by or interested in such a plan. (e) The functions and activities of this section shall be considered to be inherently Governmental functions. The drafting of strategic plans under this section shall be performed only by Federal employees. (f) For purposes of this section the term "agency" means an Executive agency defined under section 105 , but does not include the Central Intelligence Agency, the Government Accountability Office, the Panama Canal Commission, the United States Postal Service, and the Postal Regulatory Commission.
ARMAN MINES MINISTRY OF MINERAL RESOURCES DEFENSE COUNCIL AND THE LOST HUMAN USE REMEDIATION AND RESTORATION TRUST CENTER FOR HEALTH, INSTITUTE FOR LIBERTY AND INDEPENDENCE HAZARD AND REMEDIATION DIRECTORATE AND THE LOST CONFIDENCE MINE & THE NATIVE COPPER CO. DISASTER ASSISTANCE DIRECTORATE ANNOUNCE PLANS FOR THE DEVELOPMENT OF SUSTAINABLE COMMUNITIES ON THE FEDERAL LANDS SURROUNDING IRON MOUNTAIN, INCLUDING THE COMMUNITIES OF KESWICK, TAYLOR, WHITEHOUSE, MATHESON, MINNESOTA, CORAM, MOTION AND THE CHAPPIE-SHASTA OHVA AND THE WHISKEYTOWN-SHASTA-TRINITY NATIONAL FORESTS, DEMOCRAT MOUNTAIN, BATTLE CREEK, AND THE SACRAMENTO RIVER SHORELINE WITH SAFE AND AFFORDABLE FIRE AND EARTHQUAKE RESISTANT CONSTRUCTION AND SPECIAL ASSISTANCE, TRANSPORTATION, AND FINANCING PROGRAMS FOR SENIORS, VETERANS, AND THE POOR OR DISABLED. ADMINISTRATIVE JURISDICTION AND LAND ACQUISITIONS WILL BE COORDINATED WITH THE BUREAU OF LAND MANAGEMENT, HUD, DOT, THE DEPARTMENT OF THE INTERIOR, THE DEPARTMENT OF AGRICULTURE AND THE ARMAN MINERALS RESOURCE DEFENSE COUNCIL & THE LOST HUMAN USE REMEDIATION & RESTORATION TRUST.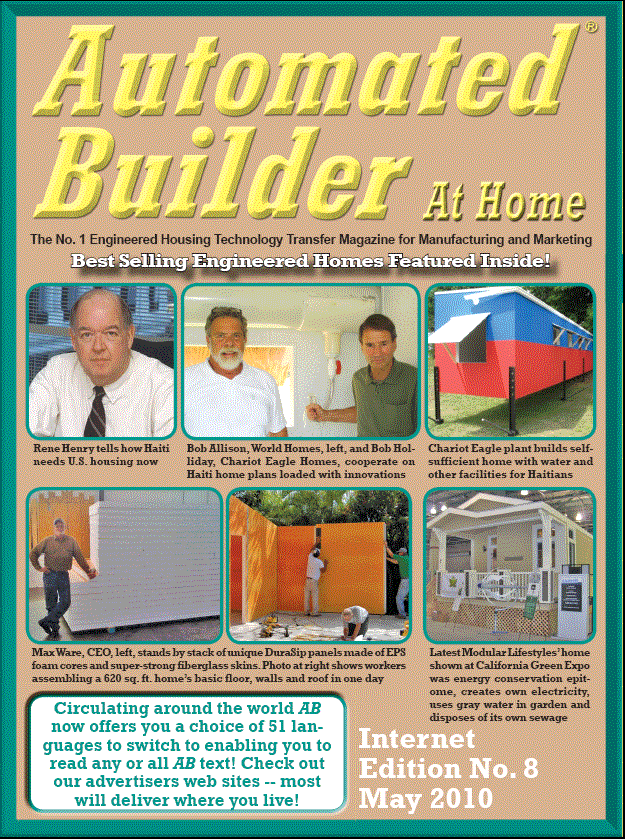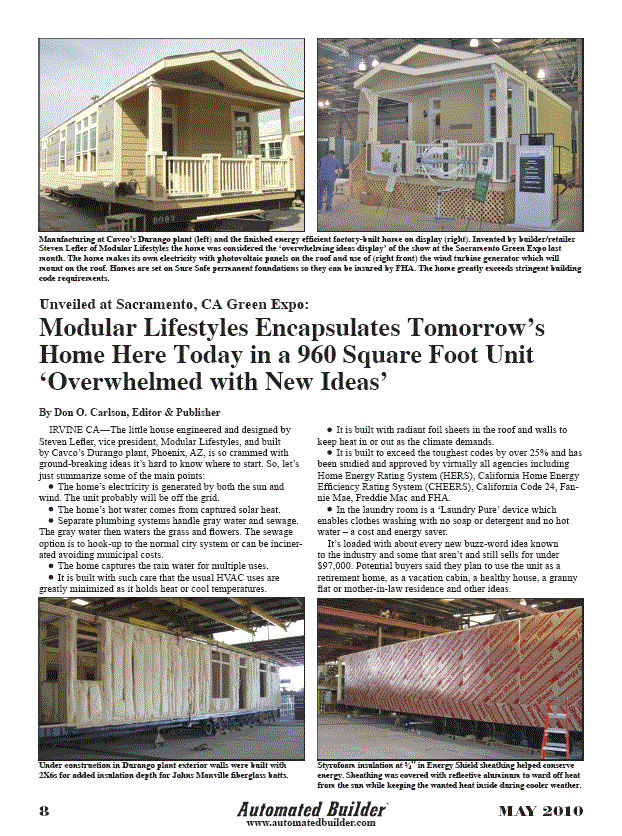 CALUMET PIGMENT CO. OFFERS 72% GYPSUM 22% IRON OXIDES NATURAL IRON MOUNTAIN COLOR FOR CONCRETE CONSTRUCTION AND ROOFING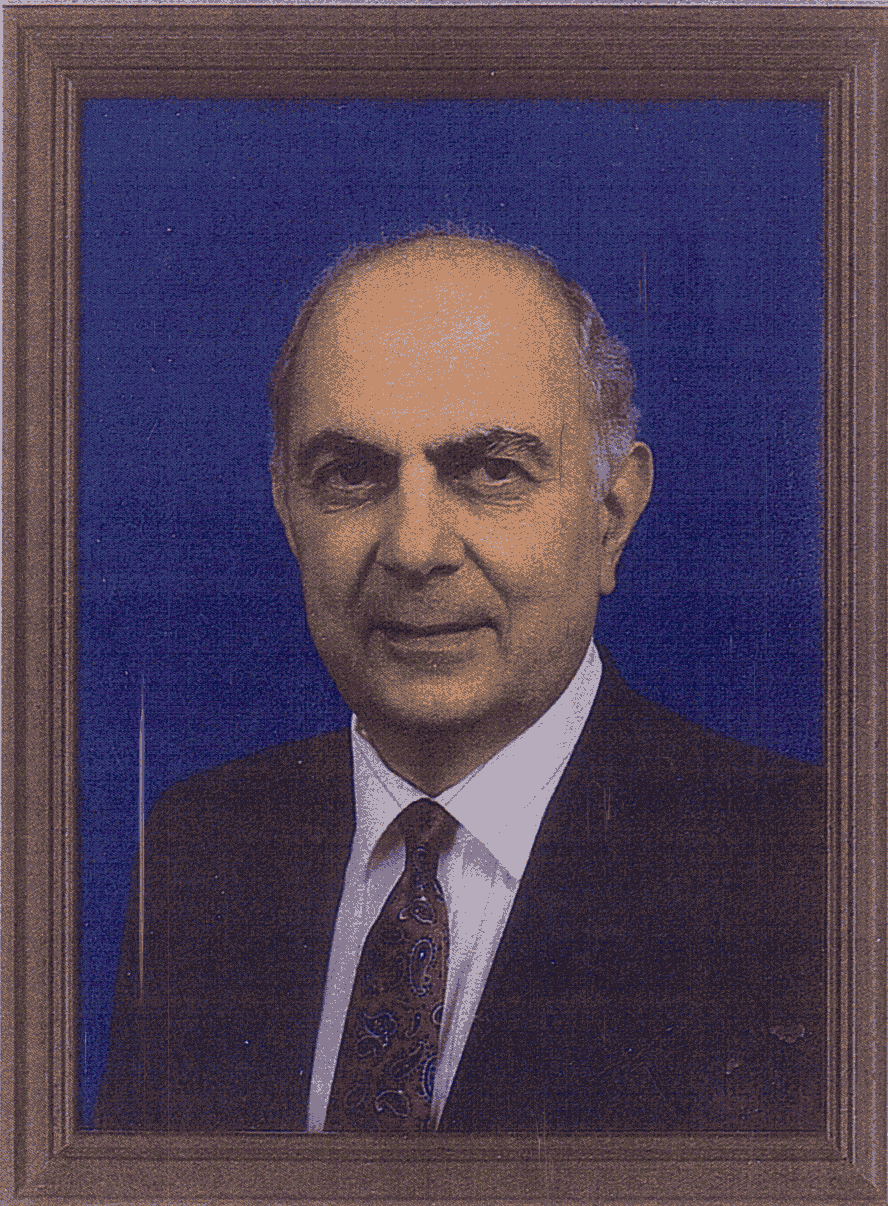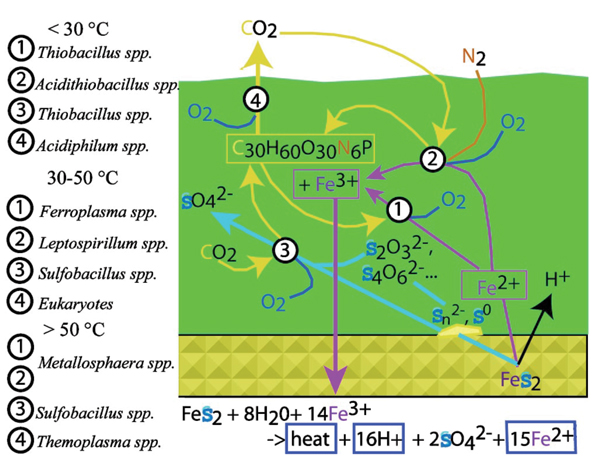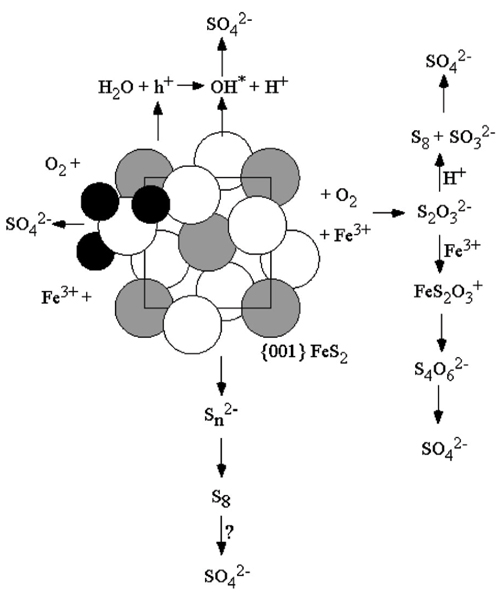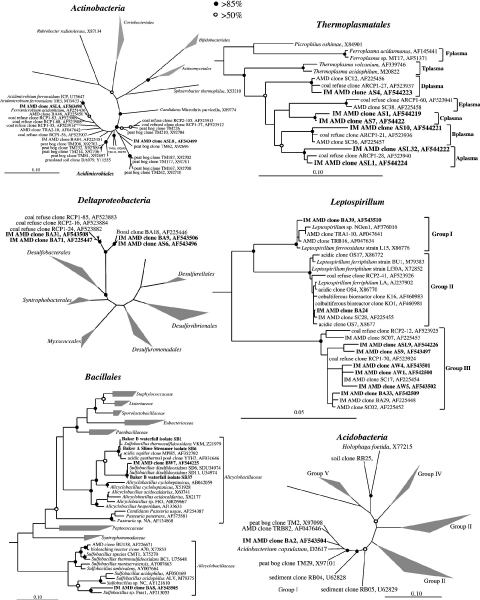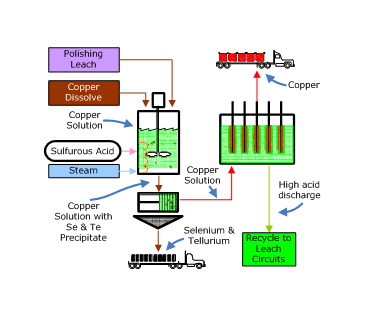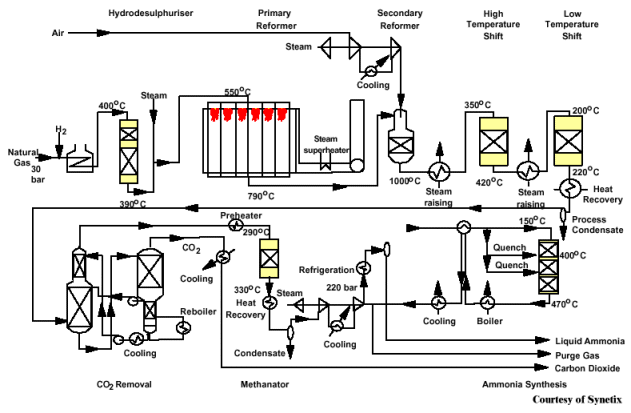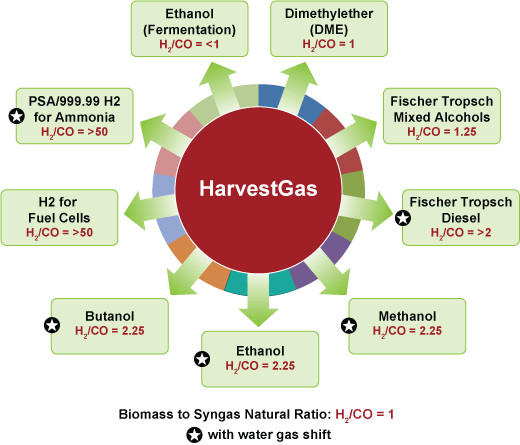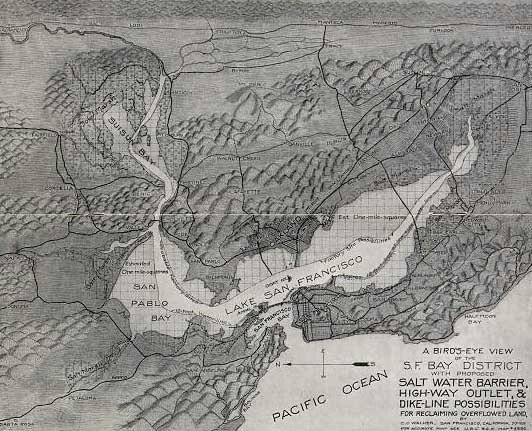 RECOMMENDED STUDY OF TSUNAMI IN SAN FRANCISCO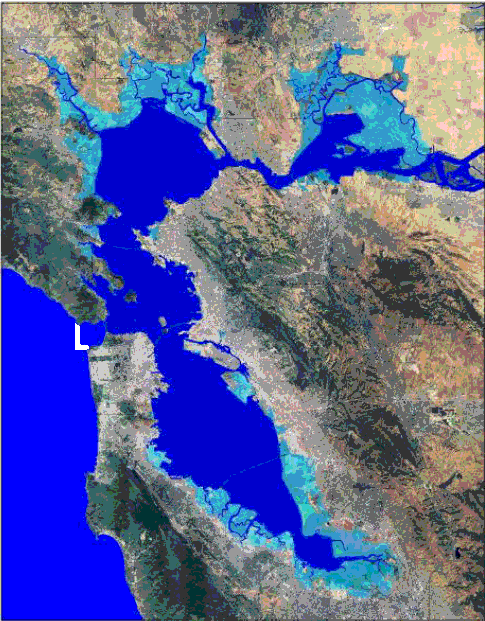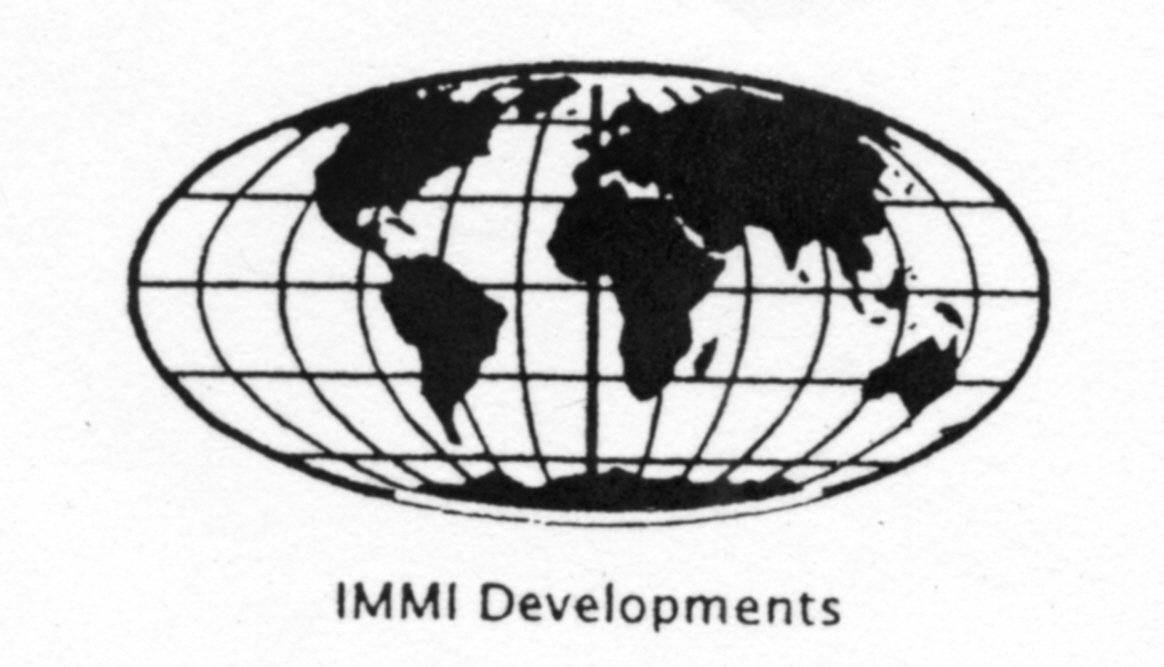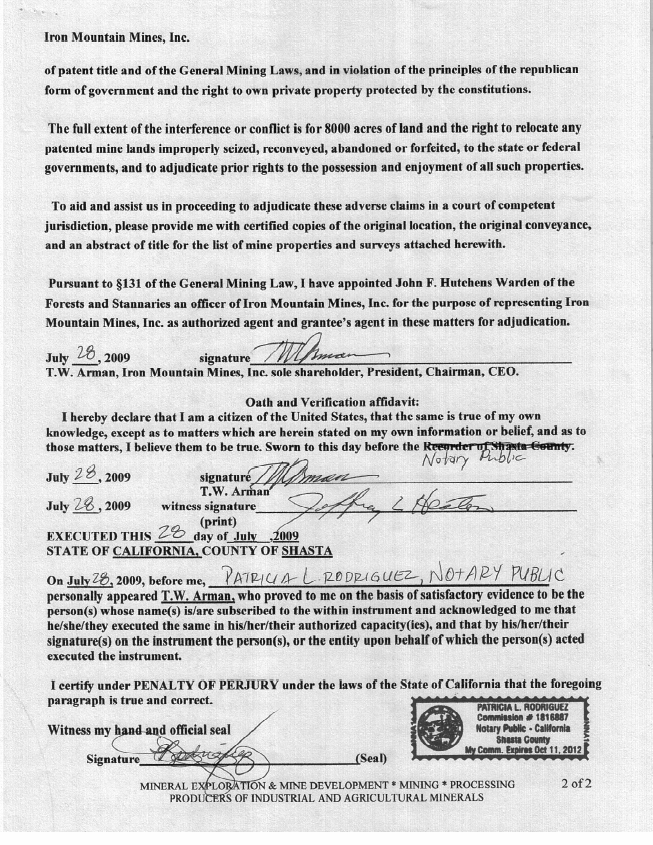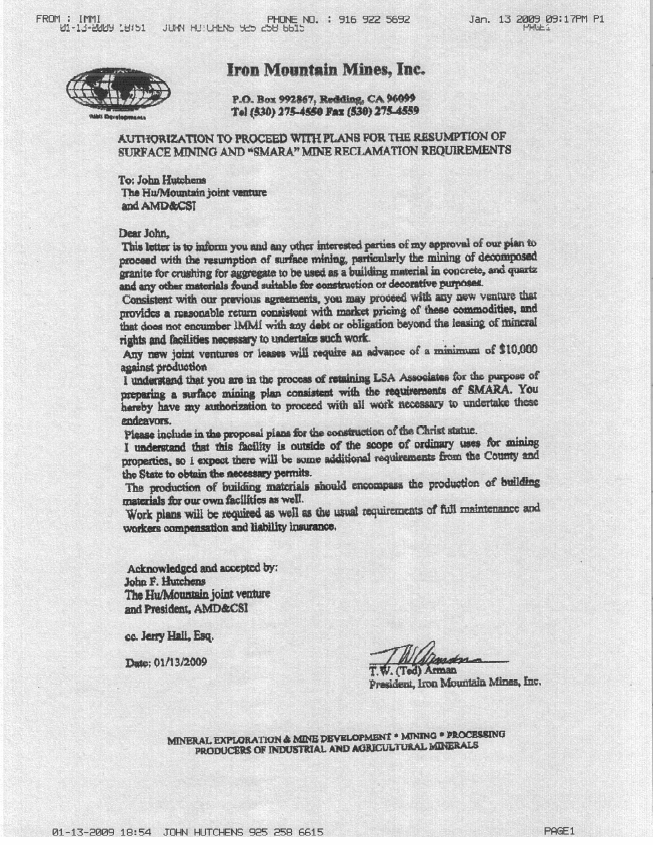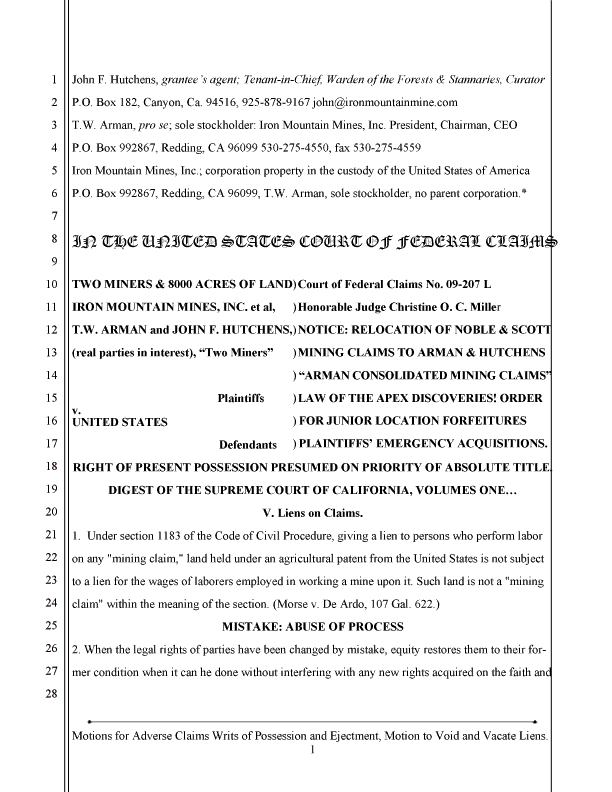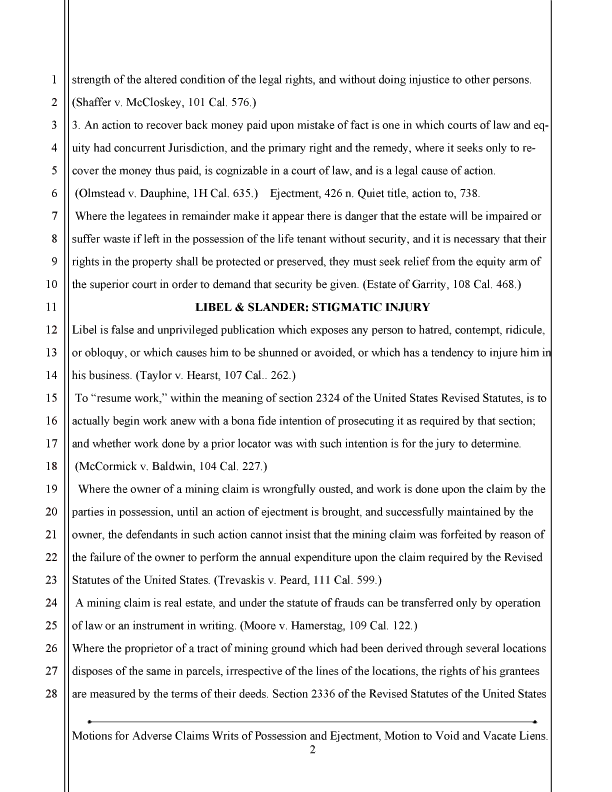 An Archaeal Iron -Oxidizing Extreme Acidophile Important in Acid Mine Drainage
Katrina J. Edwards, 1 2 * Philip L. Bond, 1 Thomas M. Gihring, 1 Jill ian F. Banfield 1
A new species of Archaea grows at pH ~0.5 and ~40°C in slime streamers and attached to pyrite surfaces at a sulfide ore body, Iron Mountain , California. This iron -oxidizing Archaeon is capable of growth at pH 0. This species represents a dominant prokaryote in the env iron ment studied (slimes and sediments) and constituted up to 85% of the microbial community when solution concentrations were high (conductivity of 100 to 160 millisiemens per centimeter). The presence of this and other closely related Thermoplasmales suggests that these acidophiles are important contributors to acid mine drainage and may substantially impact iron and sulfur cycles.
1 Department of Geology and Geophysics, University of Wisconsin-Madison, 1215 West Dayton Street, Madison, WI 53706, USA.
2 Woods Hole Oceanographic Institute, Department of Marine Chemistry and Geochemistry, Woods Hole, MA 02543, USA.
* To whom correspondence should be addressed at Woods Hole Oceanographic Institute, Department of Marine Chemistry and Geochemistry, Woods Hole, MA 02543, USA.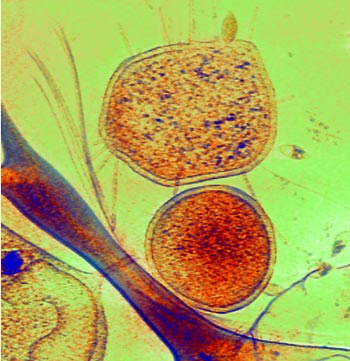 Enigmatic, ultrasmall, uncultivated Archaea
+ Author Affiliations
? 1 Present address: Department of Geological Sciences, University of Michigan, Ann Arbor, MI 48109.
Edited by Norman R. Pace, University of Colorado, Boulder, CO, and approved March 30, 2010 (received for review December 16, 2009)
Abstract
Metagenomics has provided access to genomes of as yet uncultivated microorganisms in natural environments, yet there are gaps in our knowledge—particularly for Archaea—that occur at relatively low abundance and in extreme environments. Ultrasmall cells (<500 nm in diameter) from lineages without cultivated representatives that branch near the crenarchaeal/euryarchaeal divide have been detected in a variety of acidic ecosystems. We reconstructed composite, near-complete ~1-Mb genomes for three lineages, referred to as ARMAN (archaeal Richmond Mine acidophilic nanoorganisms), from environmental samples and a biofilm filtrate. Genes of two lineages are among the smallest yet described, enabling a 10% higher coding density than found genomes of the same size, and there are noncontiguous genes. No biological function could be inferred for up to 45% of genes and no more than 63% of the predicted proteins could be assigned to a revised set of archaeal clusters of orthologous groups. Some core metabolic genes are more common in Crenarchaeota than Euryarchaeota , up to 21% of genes have the highest sequence identity to bacterial genes, and 12 belong to clusters of orthologous groups that were previously exclusive to bacteria. A small subset of 3D cryo-electron tomographic reconstructions clearly show penetration of the ARMAN cell wall and cytoplasmic membranes by protuberances extended from cells of the archaeal order Thermoplasmatales . Interspecies interactions, the presence of a unique internal tubular organelle [Comolli, et al. (2009) ISME J 3:159–167], and many genes previously only affiliated with Crenarchaea or Bacteria indicate extensive unique physiology in organisms that branched close to the time that Cren - and Euryarchaeotal lineages diverged.
Weird, Ultra-Small Microbes Turn Up in Acidic Mine Drainage
ScienceDaily (May 6, 2010) — In the depths of a former copper mine in Northern California dwell what may be the smallest, most stripped-down forms of life ever discovered.
The microbes -- members of the domain of one-celled creatures called Archaea -- are smaller than other known microorganisms, rivaled in size only by a microbe that can survive solely as a parasite attached to the outside of other cells. Their genomes, reconstructed by a group at the University of California, Berkeley, are among the smallest ever reported.
The researchers also discovered another mine-dwelling microbe that occasionally produces weird protuberances unlike any structures seen before in Archaea and uses them to penetrate the ultra-small microbes.
"Other cells in the mine have what looks like a needle that sometimes pokes right into the cells," said Brett J. Baker, a researcher in UC Berkeley's Department of Earth and Planetary Science and first author of a new paper describing the findings. "It is really remarkable and suggests an interaction that has never been described before in nature."
These cellular extensions are only present when this interaction between the microbes is seen, noted co-author Luis R. Comolli, a microscopist at Lawrence Berkeley National Laboratory (LBNL).
Baker, Comolli and a team led by Jillian Banfield, UC Berkeley professor of earth and planetary science and of environmental science, policy and management and staff scientist at LBNL, published their findings in the online early edition of the journal Proceedings of the National Academy of Sciences .
Under a light microscope, the ultra-small microbes look like specks of dust. But Comolli used a state-of-the-art cryoelectron microscope, or cryoEM, to obtain high-resolution, 3-D images and even measure an individual microbe's internal volume -- between one-tenth and one-hundredth the volume of an E. coli bacterium. Each of the microbes, dubbed ARMAN, for archaeal Richmond Mine acidophilic nanoorganisms, is ellipsoidal and only 200-400 nanometers in diameter, one-third the diameter of the rod-shaped E. coli .
The team reconstructed the genomes of three distinct lineages of ARMAN and found them to be tiny -- a mere 1 million base pairs, in contrast to hundreds of billions in humans. In the smallest of the three, the average gene length is only 774 base pairs, in contrast to the average gene length in humans of 10,000 to 15,000 base pairs. Base pairs, the smallest chemical units of the gene, are nucleic acids that come in four forms. The base pairs are chained together to make DNA, and a gene is a sequence of base-pairs coding for a unique protein.
The genomes are so small that the researchers initially suspected that the ARMAN microbes are parasites upon other microbes, since parasites can afford to lose genes that their host already has.
But of the 70 individual specimens so far imaged in 3-D, 90 percent seem to be free-living. The other 10 percent are impaled on the mysterious needle-like spines of Thermoplasmatales, the other Archaea living alongside ARMAN in the mine. The researchers suspect that the penetrating spines may mean that the microbes live off other microbes at least part of the time, unlike symbiotic organisms or parasites, which must always associate with other organisms to live.
"ARMAN are among the smallest microbes we know of that, if not free-living, are at least not permanently obliged to be a parasite or symbiont," Comolli said.
The cells are about as large as the largest viruses, which can replicate only in living organisms and are not considered to be "living."
"The genome is very compact," Baker added." A microbial genome 10 percent larger has the same number of genes as ARMAN."
The organism has a much higher percentage -- 45 percent -- of unknown genes than any other organism sequenced, he said.
"ARMAN share a lot of genes with Euryarchaeota and Crenarchaeaota , but they also have a lot of genes not seen before in these branches of Archaea ," he said, suggesting that ARMAN may have been around since these two branches split billions of years ago.
Three-dimensional cryoEM tomographic reconstructions show the unique architecture of ARMAN, Comolli said. It has very few ribosomes -- the machines that build proteins per unit volume, for example; in the same volume, E coli would have 100 times more. The ribosomes also are distributed close to the cell wall. ARMAN cells also have an enigmatic internal tube. Like other Archaea , however, they have no nucleus or other internal organelles.
Banfield's group first described the ARMAN microbes four years ago, after identifying the organisms in acidic pools in the Richmond Mine, which is owned by Ted Arman, in Iron Mountain, Calif. The team's continued analysis has revealed amazing organization within the mine drainage biofilm communities that grow on solutions with the acidity of battery acid. The new data will help the researchers explore even further the community of organisms in the mine and determine how the organisms are able to live in such harsh environs and convert iron sulfides to sulfuric acid.
"Having these microbes described at the genomic level allows us to develop molecular identification methods and combine these methods with a 3-D view of the microbes to study the distribution of these organisms within this little ecological system, this little society, in the mine," Comolli said.
The work was supported by the Department of Energy and the National Aeronautics and Space Administration Astrobiology Institute. Sequencing was provided by the Community Sequencing Program at the Department of Energy Joint Genome Institute. This work was supported by DOE Genomics:GTL project Grant No. DE-FG02-05ER64134 (Office of Science) and sequencing was done at the DOE Joint Genome Institute. AFA was supported by grants from the Swedish Research Council and Carl Tryggers Foundation.
Community-wide analysis of microbial genome sequence signatures
Gregory J Dick, 1, 3 Anders F Andersson, 1, 4, 5 Brett J Baker, 1 Sheri L Simmons, 1 Brian C Thomas, 1 A Pepper Yelton, 1 and Jillian F Banfield 1, 2 1 Department of Earth and Planetary Science, University of California, 307 McCone Hall, Berkeley, CA 94720, USA 2 Department of Environmental Science, Policy, and Management, University of California, Hilgard Hall, Berkeley, CA 94720, USA 3 Current address: Department of Geological Sciences, University of Michigan, 1100 N. University Ave, Ann Arbor, MI 48109-1005, USA 4 Current address: Evolutionary Biology Centre, Department of Limnology, Uppsala University, Norbyv. 18 D, SE-75236, Uppsala, Sweden 5 Current address: Department of Bacteriology, Swedish Institute for Infectious Disease Control, Nobels väg 18 SE-17182 Solna, Sweden Corresponding author. Gregory J Dick: gdick@umich.edu ; Anders F Andersson: doubleanders@gmail.com ; Brett J Baker: acidophile@gmail.com ; Sheri L Simmons: sherisim@gmail.com ; Brian C Thomas: bcthomas@berkeley.edu ; A Pepper Yelton: pepperyelton@hotmail.com ; Jillian F Banfield: jbanfield@berkeley.edu Received April 29, 2009; Revised July 10, 2009; Accepted August 21, 2009.
Abstract Background Analyses of DNA sequences from cultivated microorganisms have revealed genome-wide, taxa-specific nucleotide compositional characteristics, referred to as genome signatures. These signatures have far-reaching implications for understanding genome evolution and potential application in classification of metagenomic sequence fragments. However, little is known regarding the distribution of genome signatures in natural microbial communities or the extent to which environmental factors shape them. Results We analyzed metagenomic sequence data from two acidophilic biofilm communities, including composite genomes reconstructed for nine archaea, three bacteria, and numerous associated viruses, as well as thousands of unassigned fragments from strain variants and low-abundance organisms. Genome signatures, in the form of tetranucleotide frequencies analyzed by emergent self-organizing maps, segregated sequences from all known populations sharing < 50 to 60% average amino acid identity and revealed previously unknown genomic clusters corresponding to low-abundance organisms and a putative plasmid. Signatures were pervasive genome-wide. Clusters were resolved because intra-genome differences resulting from translational selection or protein adaptation to the intracellular (pH ~5) versus extracellular (pH ~1) environment were small relative to inter-genome differences. We found that these genome signatures stem from multiple influences but are primarily manifested through codon composition, which we propose is the result of genome-specific mutational biases. Conclusions An important conclusion is that shared environmental pressures and interactions among coevolving organisms do not obscure genome signatures in acid mine drainage communities. Thus, genome signatures can be used to assign sequence fragments to populations, an essential prerequisite if metagenomics is to provide ecological and biochemical insights into the functioning of microbial communities.
Background The age of genomics has opened up new perspectives on the natural microbial world, offering insights into organisms that drive geochemical cycles and are critical to human and environmental health. The prevalence of horizontal gene transfer, recombination, and population-level genomic diversity underscores the dynamic nature of bacterial and archaeal genomes and demands reconsideration of fundamental issues such as microbial taxonomy [ 1 , 2 ] and the concept of microbial species [ 3 , 4 ]. Application of genomics to uncultivated assemblages of microorganisms in natural environments ('metagenomics' or 'community genomics') has provided a new window into in situ microbial diversity and function [ 5 - 7 ]. To date, community genomics has revealed the form and extent of recombination and heterogeneity in gene content [ 8 - 11 ], elucidated virus-host interactions [ 12 ], redefined the extent of genetic and biochemical diversity in the oceans [ 13 - 15 ], uncovered new metabolic capabilities [ 16 - 19 ] and taxonomic groups [ 20 ], and shown how functions are distributed across environmental gradients [ 21 ]. An important approach to study evolutionary and ecological processes, pioneered by Karlin and others [ 22 ], is the analysis of nucleotide compositional characteristics of genomes. The simplest and most widely used measure of nucleotide composition, the abundance of guanine plus cytosine (%GC), is shaped by multiple factors encompassing both neutral and selective processes. Neutral factors include intrinsic properties of the replication, repair, and recombination machinery that result in mutational biases [ 23 , 24 ]. Selective processes encompass both internal (for example, translation machinery) and external influences such as physical (temperature, pressure), chemical (salinity, pH) and ecological factors (competition for metabolic resources [ 25 ] and niche complexity [ 26 ]). Although the relative importance of these factors remains uncertain [ 27 ], it is clear that %GC varies widely between species but is relatively constant within species. Thus, %GC has been used to trace origins of DNA fragments within genomes [ 28 ] and to assign fragmentary metagenomic sequences to candidate organisms [ 16 ]. Such inferences must be made with caution: %GC simplifies nucleotide composition down to a single parameter with known limitations for investigating genome dynamics [ 29 ]. Oligonucleotide frequencies capture species-specific characteristics of nucleotide composition more effectively than %GC [ 30 ]. Analyses of genome sequences from cultivated organisms have shown that the frequency at which oligonucleotides occur is unique between species while being conserved genome-wide within species [ 22 , 30 - 34 ]. Taken together, the frequency of all oligonucleotides of a given length defines the 'genome signature' (for example, the frequency of all possible 256 tetranucleotides). Sequence signatures are evident in oligonucleotides ranging from di- (two-mers) to octanucleotides (eight-mers). While the specificity of genome signatures increases with oligonucleotide length [ 35 ], the number of possible oligomers increases exponentially with oligomer length, so signatures based on longer oligomers require calculations over larger genomic regions to achieve sufficient sampling. Genome signatures have been used to detect horizontally transferred DNA [ 36 - 39 ], reconstruct phylogenetic relationships [ 22 , 32 , 40 ] and infer lifestyles of bacteriophage [ 41 , 42 ]. Genome signatures also offer a compelling means of assigning metagenomic sequence fragments to microbial taxa, a procedure termed 'binning' [ 43 ]. This is a prerequisite for realizing some of the most valuable opportunities random shotgun metagenomics offers, including assignment of ecological and biogeochemical functions to particular community members and assessment of population-level genomic diversity and community structure. However, binning is a formidable challenge because: the inherent diversity of microbial communities typically limits genomic assembly, resulting in highly fragmentary data [ 13 ]; there are few universally conserved phylogenetically informative markers, leaving the vast majority of metagenomic sequence fragments 'anonymous' with regard to their organism of origin; and current sequence databases grossly under-represent the microbial diversity in the natural world, limiting the utility of fragment recruitment or BLAST-based methods [ 13 , 44 , 45 ]. Consequently, it is important to develop methods that classify all genome sequence fragments independently of reference databases. Genome signatures are a promising approach for sequence classification. However, it is important to understand the source of the signal and how environmental effects and evolutionary distance will compromise it. To date, sequence signatures have been explored using genomes from cultivated microbes [ 22 , 30 - 34 ], and prospects for binning have been evaluated based largely on simulated datasets consisting of mixtures of isolate genomes [ 44 , 46 - 48 ]. Although these studies are indispensable in that they allow theoretical evaluation of binning capability, they do not represent the diversity (community-wide and within population) and dynamics (for example, horizontal gene transfer, recombination, viruses) of real microbial communities. Further, they employ genomes derived from disparate environments and so do not address the extent to which environmental factors shape genome signatures. It has been reported that environment shapes nucleotide composition [ 26 , 49 - 51 ]. If so, then genome signatures may not discriminate coexisting, coevolving organisms, especially where environmental pressures are extreme. On the other hand, binning results of real microbial communities [ 46 , 48 , 52 ] are inherently difficult to evaluate because the true identity of most sequence fragments is unknown. Thus, there remain fundamental questions regarding the forces and processes that give rise to and maintain genome signatures, and the extent to which these signatures are obscured by shared environmental pressures and community interactions such as horizontal gene transfer and broad host range viruses. Here we present a comprehensive analysis of genome signatures in sequences derived from natural biofilms inhabiting a subsurface chemolithoautotrophic acid mine drainage (AMD) ecosystem in the Richmond Mine at Iron Mountain, CA [ 53 ]. The biofilms are dominated by just a handful of organisms that are sustained primarily by the oxidation of Fe(II) derived from pyrite (FeS 2 ) dissolution [ 54 ]. Due to this relatively low diversity, modest levels of shotgun sequencing (approximately 100 Mb per sample) have yielded deep genomic sampling (10 to 20× sequence coverage) of the dominant populations, enabling reconstruction of 12 near-complete genomes from three samples [ 16 , 55 , 56 ] (BJ Baker et al ., submitted). These assembled composite genomes provide the organism affiliation of sequences with which binning accuracy can be evaluated. Therefore, the dataset allows assessment of binning performance while capturing sequence heterogeneity that is an intrinsic feature of natural microbial populations. We find that AMD biofilm microorganisms are indeed distinguished by population-specific genome signatures and show that sequence signatures can be used to identify and cluster sequences from low-abundance community members de novo , without reference genomes or reliance on databases. Our results have implications for metagenomic binning and provide new insights into the sources of genome signatures that distinguish coexisting populations.
Results Description of samples, community genomic sequencing and assembly An overview of our methodology is shown in Figure Figure1. 1 . Community genomic sequence was obtained from two previously described biofilm samples from the UBA location of the Richmond Mine at Iron Mountain: a pink subaerial biofilm collected in June 2005 ('UBA') [ 55 ] and a thicker floating biofilm collected in November 2005 ('UBA BS') [ 12 ]. These two biofilms contained overlapping subsets of organisms in different proportions. The UBA biofilm was dominated by bacterial Leptospirillum spp. group II and group III ( Nitrospirae ) populations, for which near-complete genomes have been reconstructed [ 55 , 56 ]. The most abundant microorganisms represented in the UBA BS genomic data were from archaeal populations, including an uncultivated representative of a novel euryarchaeal lineage, ARMAN-2 [ 20 ], and A-plasma, E-plasma, and I-plasma, members of the order Thermoplasmatales. To facilitate reconstruction of genomes from these and other lower-abundance organisms, a combined assembly included unassigned sequences from UBA and all sequences from UBA BS. Random shotgun sequences derived from both ends of approximately 3-kb DNA fragments, and each fragment was likely sampled from a different individual cell with a potentially distinct genome sequence. Therefore, genome reconstructions represent composite sequences. However, single nucleotide polymorphism density was typically very low (< 0.3%). For a small subset of the many cases where there were subpopulations with different gene content, alternative genome paths were also reconstructed [ 9 , 55 ].
Proteogenomic basis for ecological divergence of closely related bacteria in natural acidophilic microbial communities
+ Author Affiliations
Abstract
Bacterial species concepts are controversial. More widely accepted is the need to understand how differences in gene content and sequence lead to ecological divergence. To address this relationship in ecosystem context, we investigated links between genotype and ecology of two genotypic groups of Leptospirillum group II bacteria in comprehensively characterized, natural acidophilic biofilm communities. These groups share 99.7% 16S rRNA gene sequence identity and 95% average amino acid identity between their orthologs. One genotypic group predominates during early colonization, and the other group typically proliferates in later successional stages, forming distinct patches tens to hundreds of micrometers in diameter. Among early colonizing populations, we observed dominance of five genotypes that differed from each other by the extent of recombination with the late colonizing type. Our analyses suggest that the specific recombinant variant within the early colonizing group is selected for by environmental parameters such as temperature, consistent with recombination as a mechanism for ecological fine tuning. Evolutionary signatures, and strain-resolved expression patterns measured via mass spectrometry–based proteomics, indicate increased cobalamin biosynthesis, (de)methylation, and glycine cleavage in the late colonizer. This may suggest environmental changes within the biofilm during development, accompanied by redirection of compatible solutes from osmoprotectants toward metabolism. Across 27 communities, comparative proteogenomic analyses show that differential regulation of shared genes and expression of a small subset of the ~15% of genes unique to each genotype are involved in niche partitioning. In summary, the results show how subtle genetic variations can lead to distinct ecological strategies.
by VJ Denef - 2010 - Cited by 5 - Related articles
Feb 9, 2010 ... We thank Mr. T. W. Arman (President, Iron Mountain Mines Inc.) and ... Contributed by Jillian F. Banfield , November 13, 2009 (sent for review July 21, 2009) ..... PNAS Profiles. (Biographical profiles of Academy members) ...
The work was supported by the Department of Energy and the National Aeronautics and Space Administration Astrobiology Institute. Sequencing was provided by the Community Sequencing Program at the Department of Energy Joint Genome Institute. This work was supported by DOE Genomics:GTL project Grant No. DE-FG02-05ER64134 (Office of Science) and sequencing was done at the DOE Joint Genome Institute. AFA was supported by grants from the Swedish Research Council and Carl Tryggers Foundation.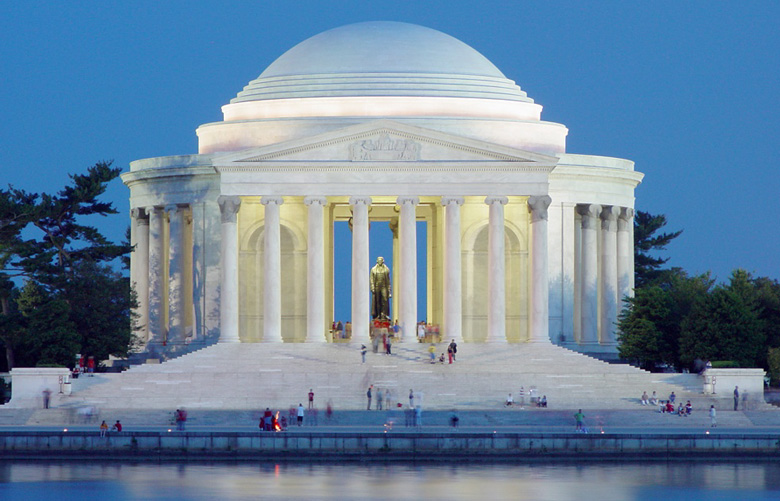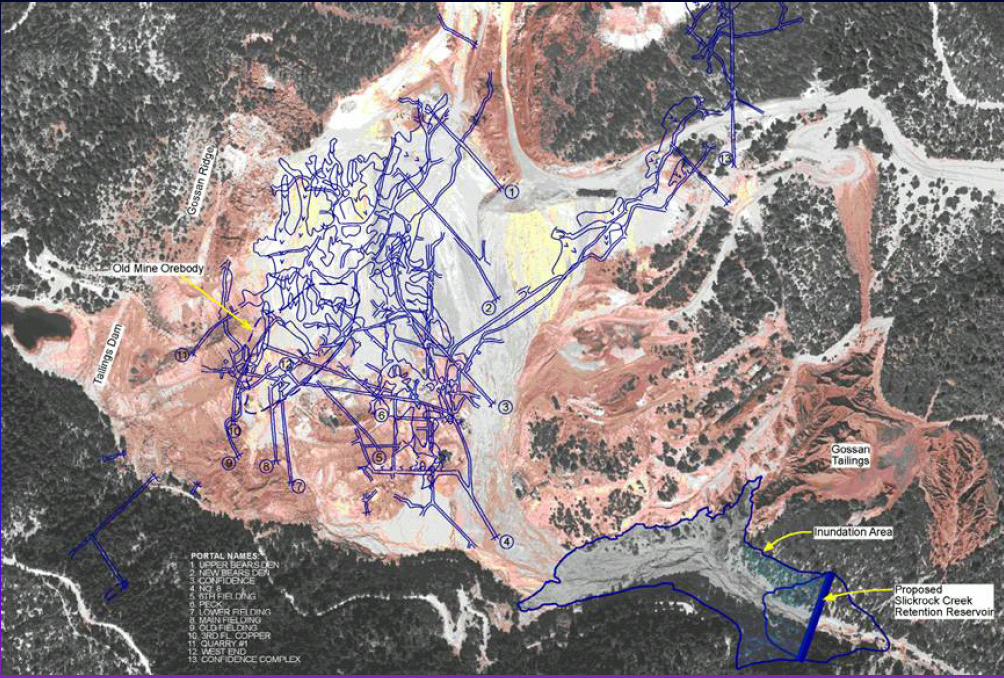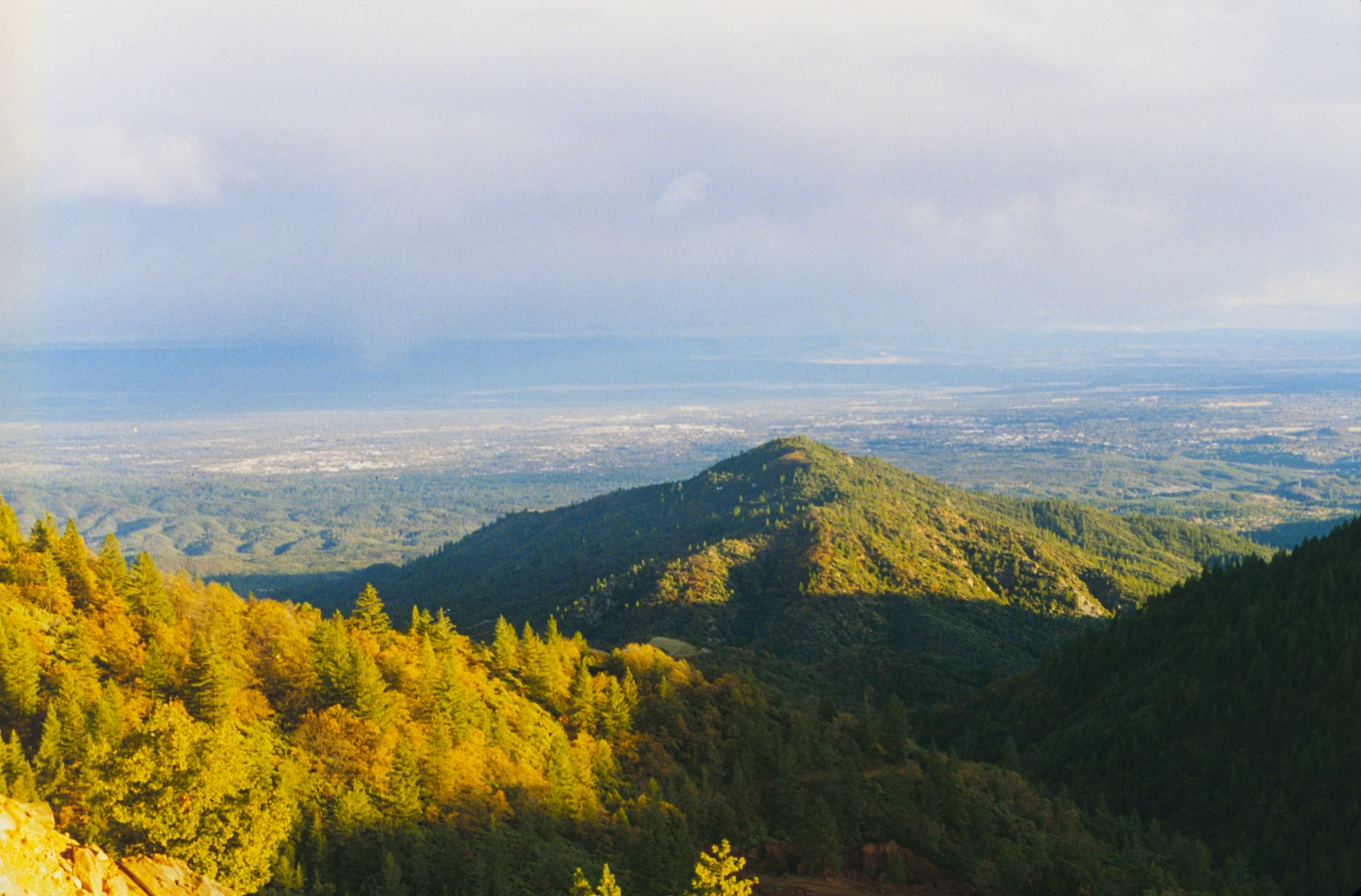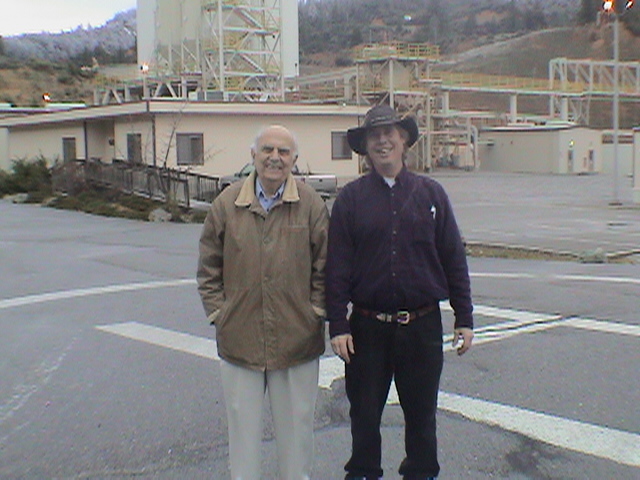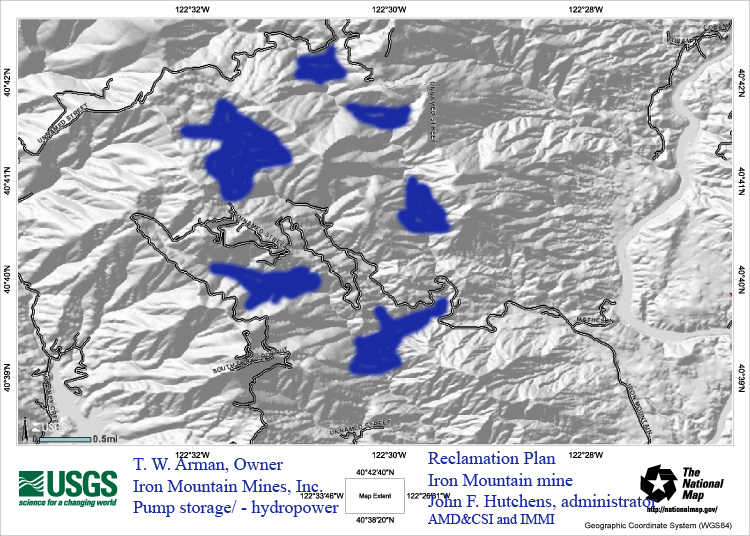 IMPEACH MENDEZ, RESTORE THE BUREAU OF MINES, COMMISSION THE APPOINTMENT TO FEMA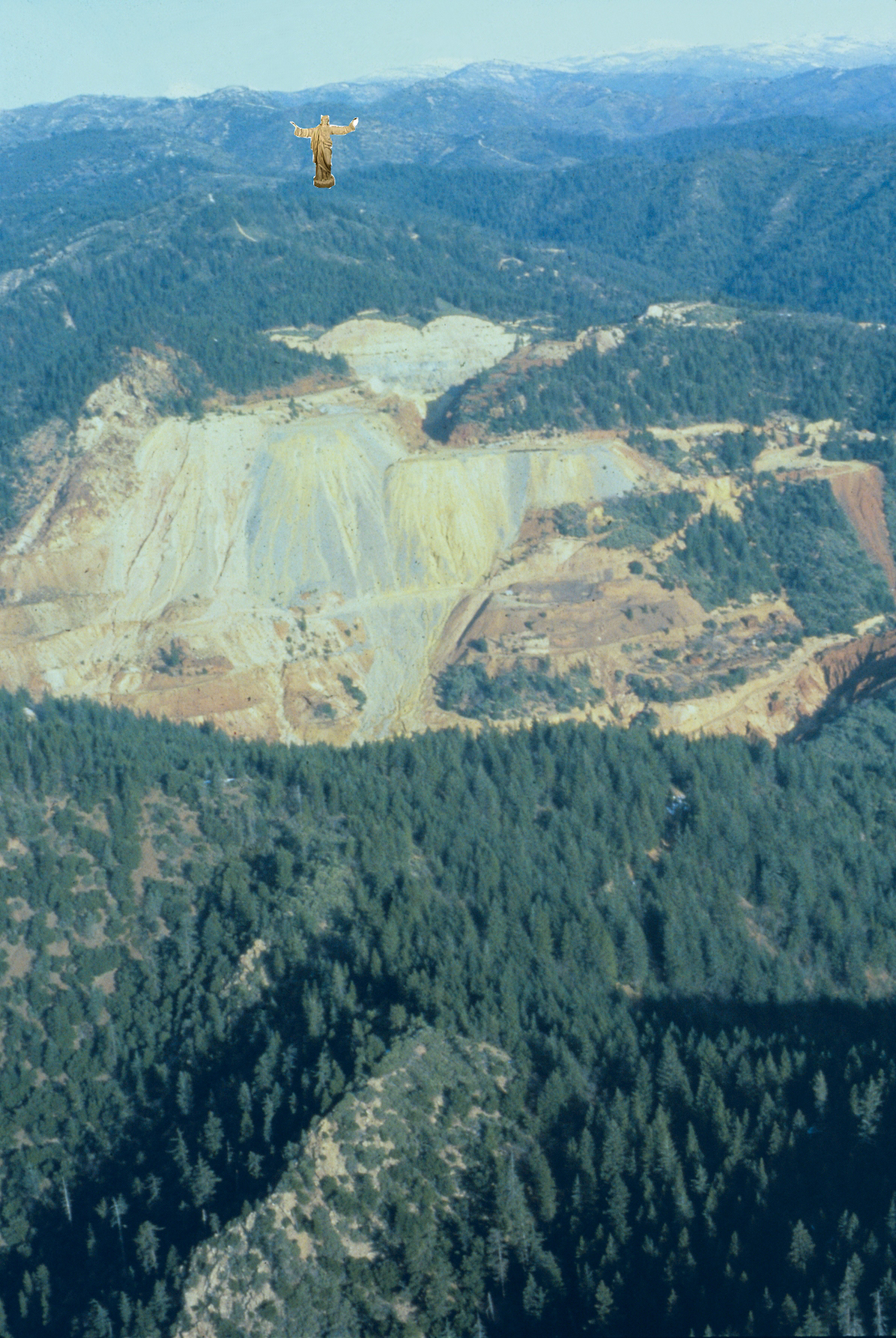 PEACEPIPE PIGMENT CO. OFFERS 72% GYPSUM 22% IRON OXIDES NATURAL IRON MOUNTAIN COLOR FOR CEMENT
$1,200.00 per ton or $89 per 5 gallon plus shipping
'ARMAN' & 'AG-GEL' solutions $50 per 5 gallon. plus shipping: fax orders to 530-275-4559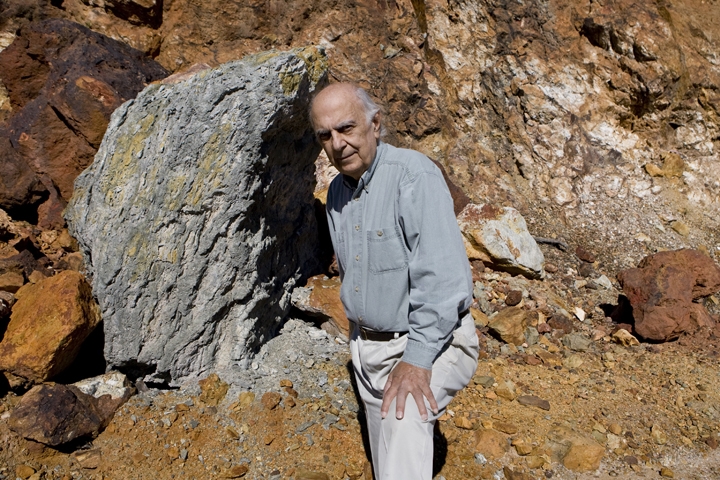 MR. T.W. "TED" ARMAN, INNOCENT VICTIM OF DISCRIMINATION BECAUSE OF PIGMENTS, PRESIDENT, CHAIRMAN, CEO OF IRON MOUNTAIN MINES, INC. OWNER OF IRON MOUNTAIN MINE, IRON MOUNTAIN, THE COPPER MOUNTAIN MINING CO., MOUNTAIN COPPER CO., IRON MOUNTAIN INVESTMENT CO., GRAN DUCADO DE ARMAN, BARONY OF THE ARMANSHIRE, THE ARMAN CONSOLIDATED MINES, THE ARMAN CONSOLIDATED MINING CLAIMS, THE ARMAN MINES EQUITABLE TRUSTS, THE ARMAN SOVEREIGN WAR ON POVERTY FUND, THE ARMAN MINES CHARITABLE FOUNDATION, THE ARMAN MINES MINISTRY OF NATURAL RESOURCES FEDERATION, THE ARMAN LOST CONFIDENCE MINE, THE ARMAN AGRICULTURAL COLLEGE CAMDEN AND MAGEE PAID IN GOLD MORILL LAND GRANT PATENTS, THE ARMAN BOUNTY WARRANTS OF MILITARY SCRIP TO SOLDIERS IN SERVICE TO THE NATION FREEHOLD ESTATE FOR 360 ACRES OF LAND IN LIEU OF LAND IN THE RANCHO SAN BUENAVENTURA GRANT PATENT TITLE FROM GOVERNOR NEWTON BOOTH AND PRESIDENT ABRAHAM LINCOLN PATENTS, CEO OF ESSENTIAL SOLUTIONS, INC., ONLY MEMBER OF IRON MOUNTAIN MINES, LLC.,VICTIM OF PREJUDICE TRADEMARK CO-OWNERS OF PEACEPIPE PIGMENTS, IRON MOUNTAIN PIGMENTS, AMERICAN PIGMENTS, CALIFORNIA PIGMENTS, MINNESOTA PIGMENTS, PIPESTONE PIGMENTS, WHITEHOUSE PIGMENTS, PRESIDENT PIGMENTS, SOVEREIGN PIGMENTS, FREEHOLD PIGMENTS, PATENT PIGMENTS, TITLE PIGMENTS, REDMAN PIGMENTS, PIRATE PIGMENTS, THUNDERBIRD PIGMENTS, MATHESON PIGMENTS, KESWICK PIGMENTS, JARDINE PIGMENTS, CALUMET PIGMENTS, CONGRESS PIGMENTS, DEPARTMENT PIGMENTS, PRICKAZ PIGMENTS, FEDERATION PIGMENTS, BUREAU PIGMENTS, COUNTY PIGMENTS, SHASTA PIGMENTS, BATTLE CREEK PIGMENTS, DEMOCRAT MOUNTAIN PIGMENTS, BAY PIGMENTS, BEAR PIGMENTS, BARE PIGMENTS, NATIVE PIGMENTS, ARMAN PIGMENTS, AMD&CSI, IMMI, HU/MOUNTAIN, ARMAN MINES MINISTRY OF NATURAL RESOURCES, THE ARMAN MINES MINISTRY OF MINERAL RESOURCES FEDERATION, THE ARMAN LOST HUMAN USE REMEDIATION AND RESTORATION TRUSTS, THE ARMAN MINERALS RESOURCE DEFENSE COUNCIL, THE GUYS OF JUSTICE, THE ARMAN MINES HAZARD AND REMEDIATION DIRECTORATE, THE ARMAN MINES DISASTER ASSISTANCE DIRECTORATE, AND THE ARMAN MINES HUMMINGBIRD INSTITUTE COLLEGE OF THE HUMMINGBIRD CENTER FOR HEALTH INSTITUTE FOR LIBERTY AND INDEPENDENCE. THE HUMMINGBIRD INSTITUTE IS ESTABLISHED AS A FOUNDATION FOR THE CARE OF THE IRON MOUNTAIN CHRIST STATUE AND SPIRITUAL RETREAT. In loco parentis, parens patriae; Fiat justitia, pereat mundus; tu ne cede malis, sed contra audentior ito
Sub specie mali : The stream of thought flows on; but most of its segments fall into the bottomless abyss of oblivion. Of some, no memory survives the instant of their passage. Of others, it is confined to a few moments, hours or days. Others, again, leave vestiges which are indestructible, and by means of which they may be recalled as long as life endures. -William James